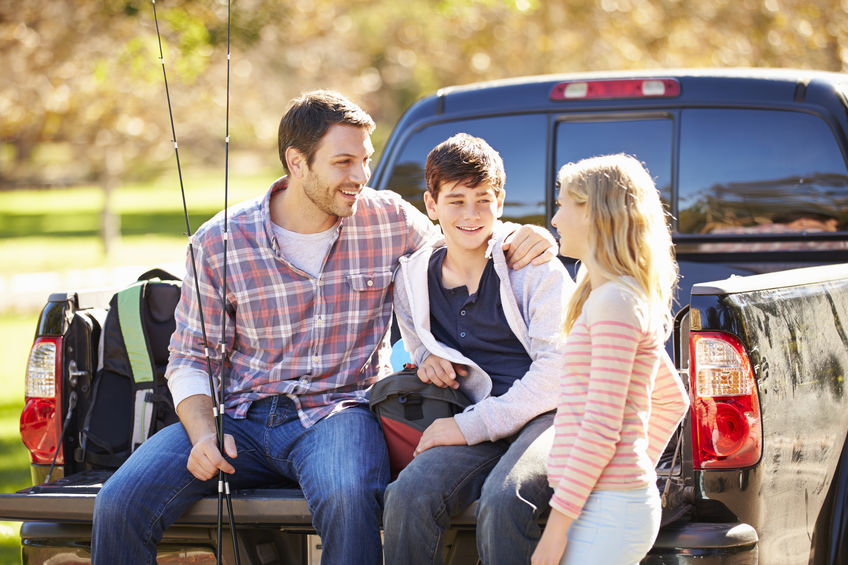 By Kristin Herman
Want to get you and your family away from the city, in exchange for a peaceful time in a cabin? You can! When you stay in a cabin (whether you rent one, or lease one as a vacation home), your stay allows you and the fam to unwind and unplug for a good while – whether it's for the weekend, for a month.
Though, with children, it can be hectic to keep up with the peaceful vibe, since there will be little room for technological distractions and wasting time on social media. If mobile devices, computers, etc. are involved, then it takes away from the relaxation that you've wanted from a cabin stay in the first place. But what happens when you try to take your kids' gadgets away? Chaos will erupt.
Worried that your children will grow restless during your cabin trip? Not to worry! In this article, we'll show 5 tips on how to enjoy your cabin stay with your children, without having to worry about them complaining about being bored, or feeling sick of the trip.
Choose A Setting
"Where you want to stay matters, whenever you're looking for a cabin to vacation in," says Ryder Blundell, a lifestyle blogger at Paper Fellows and OX Essays. "Consider what type of environment that you envision your cabin getaway in."
Here are some instances that you might think about:
A remote setting
A place within a community
A cabin with a pool
A cabin with a family activity center
Somewhere in the forest
Somewhere in the mountains
As the list goes on, you'll see that the possibilities for a cabin-based getaway are endless.
"It's best to create a list of what your ideal cabin vacation looks like, before doing your research," adds Blundell. "Once you have a list, then see which locations check off most, if not all, of your boxes. Then, compare prices on stays, along with additional amenities. And, above all, with children, you have to make sure that your destination is kid-friendly."
Prep For No Phone Service
This tip is a given: once you're in the woods (or somewhere remote), chances are, you'll lose phone service. And, if your child is always on their phone playing games or messaging friends, then losing service will be nerve-racking to them.
The good news is, there should be a phone inside your cabin. However, make sure that the cabin phone is used for emergencies, and not for too many unnecessary calls to friends.
Encourage Outdoor Activities
Nature is outside your cabin! So, why not explore it with your kids?
Here are some great activity ideas that you can do with your children in the great outdoors:
Hiking
Fishing
Swimming (if possible)
Running
Picnics
Scavenger hunts
By encouraging activities outside, then you're reducing your children's time indoors.
Introduce Craft Materials And Hobbies
Now, during the times when you have to stay inside – say, when it rains – it's best to you're your kids unplugged as much as possible indoors. Here are some great ideas on how to keep your children entertained inside the cabin:
Playing cards
Board games and dominoes
Charades
Drawing and coloring
Arts and crafts
As you keep them happy indoors, then they're less likely to bug you about not having a mobile device to turn to.
Have Good Sleep Aids
After a long day at the cabin, your kids might grow restless and want something to help them sleep. That's perfectly normal!
"If your kids are used to sleeping with some kind of noise at bedtime, then bring some to your cabin," says Adam Flannery, a travel writer at State of writing and Essay roo. "For example, if your kids love having the radio to help them fall asleep, don't ever assume that the cabin will have one because chances are, they won't – unless you do plenty of research to see if they have radios or not. However, your best bet is to bring your own radio."
But what about nightlights?
"Nightlights are another option that can help your children fall asleep at night in your cabin," adds Flannery. "Whenever it gets dark in the cabin, especially in the woods, then a nightlight can help calm your children's fears."
Conclusion
As you keep these tips in mind, make sure to have the best time with your children at the cabin. Although they may not be kids forever, having a great time at the cabin, and creating the best memories with them, is priceless.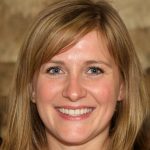 Kristin Herman is an editor at Academized and UK Writings. She is also a contributing writer for Boom Essays. As a project manager, she oversees many writing projects nationwide.