by Craig Middleton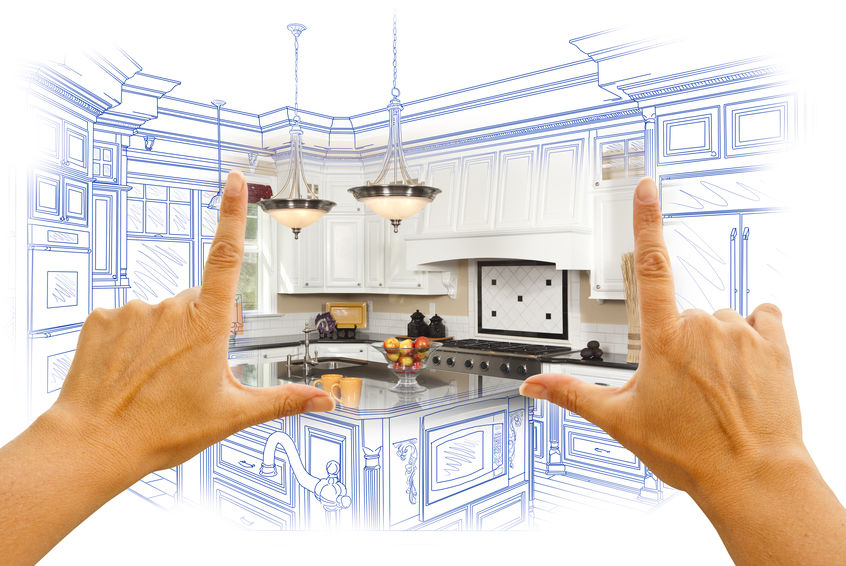 Kitchen renovations can be time consuming and expensive, taking up crucial space in your home for months at a time. Sometimes it's just easier to live with the kitchen you already have, even if it's not what you want. But renovating your kitchen doesn't have to be a hassle. Using the following tips, you'll be able to make small but significant changes to your kitchen and make it look brand new, without sinking all your time and money into it.
Change Up the Doors
One of the easiest and most effective DIY alterations for kitchens is to replace or paint the cabinet and pantry doors. You'd be surprised by how different your kitchen will look with a new accent color or adorable glass pantry doors. Or you could just take the cabinet doors off entirely and have exposed shelves to display your favorite dishes in a cool, minimal way. Even a simple sanding and restaining can take your cabinet doors from old and dull to looking brand new. Hardware is another way to subtly change your kitchen's aesthetic. By matching all the doorknobs and hinges in a classy silver color, or more rustic bronze, you can achieve a new look with very little effort. Door pulls can also be added for
 Split the Work
If you're attached to a renovation idea that will take a little more expertise, a way to save money is by splitting the workload with a contractor. By hiring a contractor to do things like putting up drywall or new flooring, then do the cosmetic changes yourself. Techniques for cosmetic alterations like finish or paint can easily be learned online and don't require extra help. This is a great way to save a little money while still achieving a high quality, more dramatic renovation.
 Get Thrifty
A surprising amount of renovation work can be achieved by finding second-hand materials. This will obviously save you money and is desirable if there's a possibility that things may not go according to plan. Replace your cheap, old countertops with granite from a discount dealer, or place a resin layer on top of the existing counter. A large butcher's block can make a striking change, and the wood will hold up well over time and will reward you if you take the time to make sure it stays protected. You can match your kitchen accessories to the countertop by replacing serving trays or dish racks. Whatever your budget or aesthetic needs, there's a cheap alternative countertop out there that will work for you.
Update the Lighting
Whatever your current kitchen situation is, chances are, you could do with a lighting update. It's important to have good lighting in your kitchen, both for cooking and cleaning, and for creating the right ambiance to enjoy the food. Find inspiration from magazines or blogs, and shop around for a cheap alternative. It's important to know how the light will look in your home, so try out a few varieties before settling on one. You could also get creative with lampshades or globes from thrift stores, or find sleek mid-century modern fixtures for an artsy look.
 Install a Backsplash
Often one of the more overlooked areas of the kitchen, the backsplash is an incredibly easy way to make your kitchen look brighter and more refreshed. You can find peel and stick tiles that will be simple to install and to remove if you ever decide to change the look. Wallpaper is another great, cheap option that will take very little skill to execute, or, if you're more creative, a striking effect can be achieved with stencils and paint.
Whatever you're desired aesthetic, a lot can be achieved with a little creativity and willingness to think outside the box. By using these tips, you'll achieve the kitchen of your dreams in no time, and for half the cost.