by Mikkie Mills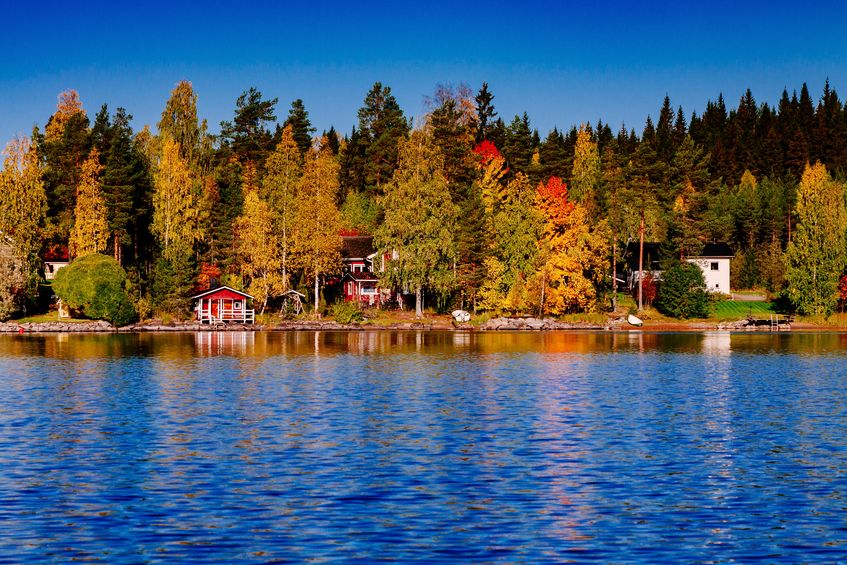 Owning a cabin is a great way to escape from reality. You can get away from your busy life for a little while and enjoy the serenity of nature. It's the ideal vacation home, but not all cabins are the same. Before you settle on which cabin to get or what you want the builder to create, here are a few features you'll want to make sure yours has.
A Pool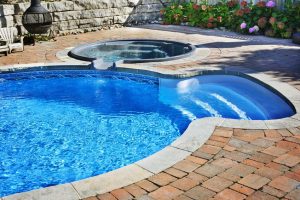 No vacation home is complete without a pool. It's the perfect way to get some sunshine and have some fun during the summer. If you're worried about the cost of a pool, there are plenty of different options available. Look at all the options available that fit your budget and customize it to your liking. If you want to get the most use out of your pool, consider having it heated so that you can use it year-round, or you can always add on a hot tub. Adding a pool can also help your rental numbers up and can help you sell later on if you want.
A Deck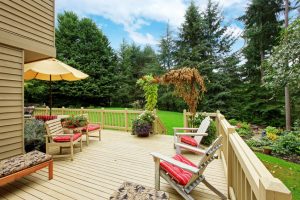 A deck is a perfect addition to a cabin. Imagine sitting outside on a crisp fall morning enjoying a hot cup of coffee on your deck overlooking the mountains. It's the perfect cabin feature to enjoy all year and really get the most out of your view. You can find a contractor in your area to go over different size options available, and they can build based on your budget. If you're looking at saving some money though, you may want to consider building the deck yourself. Although it won't be a simple task, there are plenty of videos online to help you.
A Luxury Bathroom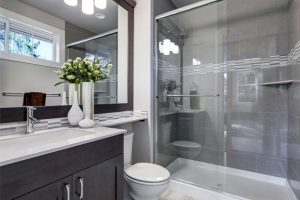 Although having a luxury bathroom may not seem like an important feature, you'll be glad you did the upgrade. Every luxury bathroom needs the perfect bathtub. After a long day of hiking, swimming or exploring the nearby town, you'll want to have a chance to unwind. You can pour yourself a glass of wine and relax in an oversized jacuzzi tub. You should also consider putting in a walk-in shower with a waterfall showerhead, and you can even put in heated floors or a sauna to give it a real luxurious vacation feel.
A Fireplace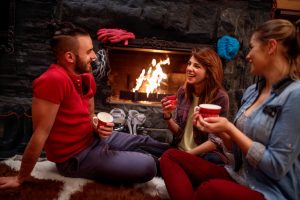 No cabin is complete without a fireplace. You'll be grateful you have it when the cold mountain winters hit. You can curl up by the fire with a cup of hot cocoa and a good book while watching the snowfall outside. You'll need to figure out if you want an electric, gas, or wood-burning fireplace. Although wood-burning isn't always the most convenient, it is a great way to make your cabin feel more rustic, and you'll be able to gather kindling and firewood yourself in the woods if you want. Talk to your builder about which is the best and safest option for you.
Bookshelves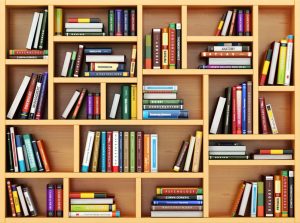 When you're designing your cabin, you should definitely spring for built-in bookshelves. A cabin is a perfect place to get away and enjoy a good book. If you're looking to rent your cabin out when you aren't there, having bookshelves filled with different types of novels can be a big selling point for potential renters. If you aren't building your own cabin, try to find one with bookshelves when you're looking. If you find the perfect cabin and it doesn't have any, don't feel like you can't get it. You can always buy bookshelves to put around the place, or you can find someone who can put up built-in bookshelves for you.
It can be tempting to skimp on some of these luxuries, but it will be well worth it in the end. Just imagine getting to escape to your cabin on weekends with all of these incredible features that will keep you comfortable year-round. Now that you know what your cabin needs, the only thing left to do is build it!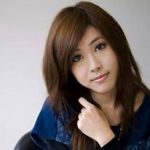 Mikkie is a freelance writer from Chicago. She is a mother of two who loves sharing her ideas on natural health cures and news, budgeting hacks, and favorite DIY projects. When she's not writing, she's chasing her little ones around or can be found rock climbing at her local climbing gym.