by Mikkie Mills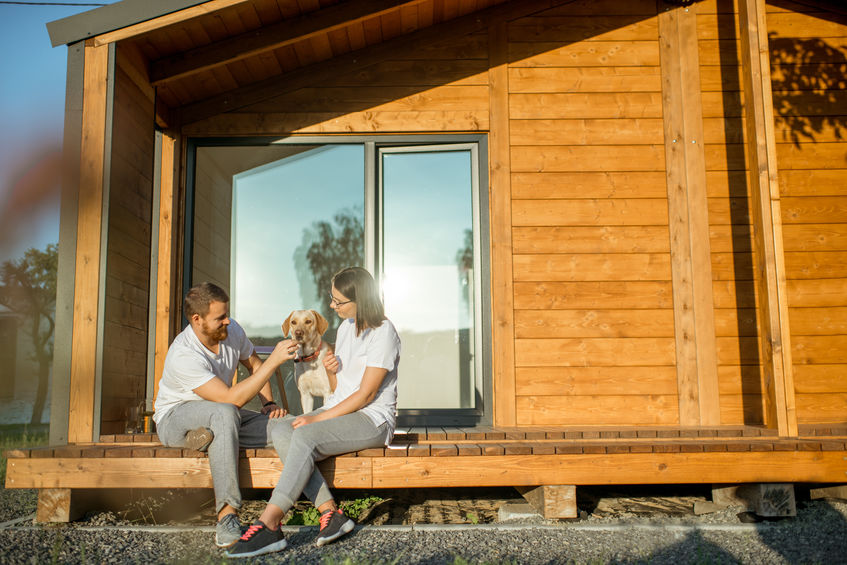 You just bought your dream vacation home in cabin country. It is a great community, but if you purchased one of the older cabins some upgrades may be in order. Even in a newer building, you want to customize your house so it expresses your personality and feels like home. Whether you plan to use it as a second home or an occasional vacation rental, your new cabin deserves some tender loving care.
 Get a New Front Door
Create a striking entrance with a stunning front door. Depending on the overall look of the property, you may choose anything from a stately dark walnut finish to a whimsical bright purple. The point is to set the tone before you or your guests set foot inside. Install a combination door lock and smart doorbell system. You will never have to fumble with keys, and you will feel safer with the added security of a video doorbell.
 Upgrade the Plumbing
Plumbing may be the last thing you think of when things are going right. But plumbing issues can ruin a vacation; left unchecked, a leak or drainage problem can ruin much more than that. Be sure to get drains inspected and make sure all pipes are in good shape. To save water, power and money, find a water heater company in Canoga Park if you live anywhere near California that can install a tankless water heater. Considering the seismic activity California is known for, you may want a valve that can automatically shut off the gas meter, too.
 Update Electrical Systems
Your plumbing is not the only thing that may need an upgrade; check the electrical system too. The Electrical Safety Foundation International recommends that you familiarize yourself with your home's wiring system and service panel, as well as other facets of the electrical system. Upgrading the system, or at least understanding the dangers that may be lurking in older homes, can help you prevent shorts and other malfunctions. Shoddy wiring, missing protective devices or inadequate power supply can lead to appliance damage, constant electrical shorts, or a house fire.
 Remodel the Kitchen
Older homes often have outdated kitchens. Replace timeworn appliances with newer energy-efficient models. The new models will look more stylish, perform better and save money on the power bill every month. Replacing custom cabinetry can get pricey, but you may not need to take such drastic measures. Cabinets in good shape can be resurfaced or painted, then finished with contemporary knobs and handles. Solid surface countertops, a chic backsplash and new floors will complete the remodel. Choose low-maintenance, durable materials that will look great for years.
Redo Bathrooms
Use the same countertops and flooring in the bathrooms as you did in the kitchen. Doing so saves you from decision fatigue and perhaps money with bulk pricing. It also gives the home a cohesive look. For added luxury, install a deep soaking tub and towel warming bar. If you have room for a separate shower, mount a shower panel with multiple sprayers and an oversize rainfall head. Such amenities can turn every morning into a luxury spa experience.
 Freshen Up the Color Scheme
Many houses suffer from bland, uninspired walls and ceilings. One of the best ways to make your house feel like home is to choose a color scheme that reflects your personality. For a sophisticated vibe, go with high-contrast black and white. Communicate elegance with shades of white, cream and gray. If you prefer a casual coastal feel, incorporate hues of blue, green, aqua and turquoise. Complement the décor with houseplants, travel mementos and fabulous artwork.
 Add Curb Appeal
Let your new front door inspire a new look for the entire front yard. Replace old house numbers, refinish the porch and spruce up the mailbox. Next, examine the living aspects of your landscape. Weeds, patchy lawns and overgrown shrubs are signs of neglect. The Canoga Park area has ideal conditions for healthy plants — mild climate and plenty of sunshine — just be sure greenery is cared for and properly trimmed. Add colorful blooms in window boxes or planters. A cheerful front yard can make you smile every time you pull up to your vacation home.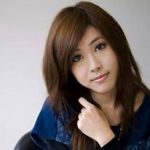 Mikkie is a freelance writer from Chicago. She is a mother of two who loves sharing her ideas on natural health cures and news, budgeting hacks, and favorite DIY projects. When she's not writing, she's chasing her little ones around or can be found rock climbing at her local climbing gym.