by Alejandro Smith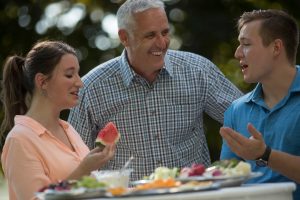 The COVID-19 pandemic and the resulting social distancing guidelines have encouraged millions of Americans to spend more time at home. Despite the pandemic, however, there are tons of benefits to being outdoors, and it can significantly improve your overall health and well-being.
So, the question is: What can you do to make your home more accommodating to outdoor time? Sure, adding a volleyball net and treehouse can keep the kids happy, but what about something that the whole family can benefit from? One thing to consider is creating an outdoor kitchen and dining area. And we've got some tips for how you can do it:
Inquire About Cash-Out Refinancing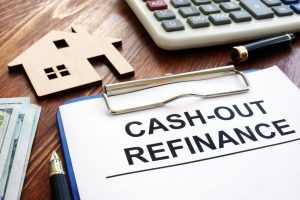 Even if you're doing something as simple as making space for a grill and putting out some chairs, you will need some money to make the changes. If you don't already have cash set aside for your project, one thing to consider is refinancing your mortgage. PennyMacUSA.com notes that with cash-out refinancing, you will get a new loan on your home and be able to cash out some of the equity you've built. Also, if you're a veteran, it's important to learn about VA cash out rules as it applies to your eligibility.
Think About What You Want from the Space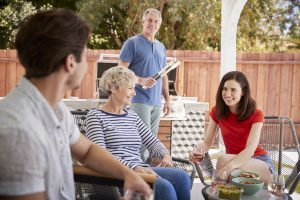 When you're determining how to plan for your outdoor space, It's important to factor in exactly what you want from it. Do you want to cook complex meals that require various appliances, or do you want to stick to grilling hamburgers, hotdogs, and the like? Are you wanting to be the neighborhood's best backyard barbecue host, or do you just want to have a place where you and your family can have a nice dinner and relax in the evenings? Do you want a bar area? Answering questions like these will help you get a solid start on planning out your outdoor space.
Choose the Location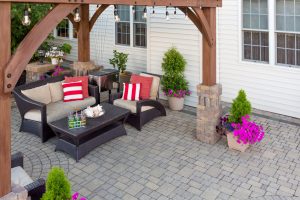 Another consideration will be where to put your outdoor space. More often than not, somewhere near the main living quarters is the most practical spot. This is because you will have easy access to food and other items, as well as to utility lines for appliances and devices. However, if you choose to put your outdoor space farther away from your home, be sure to factor in things like sunlight and shade.
Outfit your Kitchen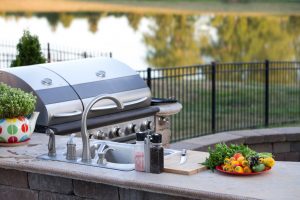 When it comes to the kitchen area, the appliances you choose are essential. While it may be tempting to go wild and get every kind of appliance under the sun, it's best to think about what you will actually be cooking, and invest in a few high-quality items (e.g., oven, stove, grill, etc).
Also, make sure you have plenty of counter space. And when you layout your outdoor kitchen, try to design it so that the cook is safely separated from the party yet still part of the group.
Outfit the Dining and Lounge Areas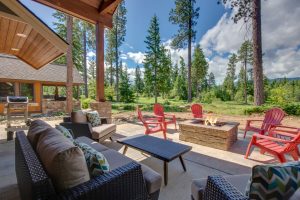 There are countless ways to build a dining and lounge area. For instance, you can combine the dining and lounge area into one space, keep them separate, combine the kitchen and dining area, combine all three areas, and so forth.
Again, consider what you want from the space to determine the best layout and how to outfit the dining and lounge areas. For some households, a simple dining table and chairs will suffice. For others, a television, a sound system, fire pit, and/or additional furniture may be in order.
Use the Food You've Gathered
When it comes time to plan your meals, remember that one way to save money on your outdoor kitchen and dining area project is to use what you already have. For example, if you've stocked up on food like frozen or canned veggies for the pandemic, you can incorporate them into some healthy, tasty recipes. And there are plenty of recipes you can find online.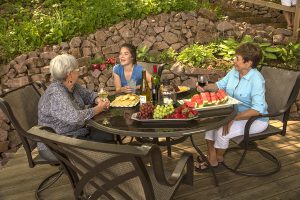 Spending time outdoors is good for the body, mind, and soul. And building an outdoor kitchen and dining area is the perfect way to ensure that you and your family get more time outdoors. Remember to consider cash-out refinancing, and make good use of any food you've stored up over the last few weeks. Also, ask yourself what you want from your outdoor space, and pick a location that will best meet your needs. Then, you will be able to outfit your outdoor areas appropriately.