by Craig Middleton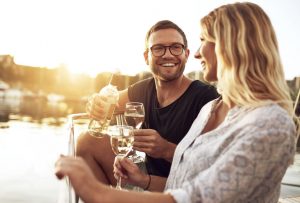 If you own a summer home, chances are you love it and you see it as your own personal oasis. It's your home away from home where you can entertain and relax to your heart's content. It's inevitable that you might reach a point where you can see your house being renovated for yourself and others. How can it be achieved? Read on to learn of some ways you can improve the quality of your summer home.
Landscaping and Lawn Work
Don't let the grass on your lawn grow to new heights—Mother Nature sees no such thing as a rest. In the months when you're away from your summer home, your grass and plants will continue to grow and flow with the seasons. During those months, a lawn service El Paso, or wherever your summer home is located, can stop by every week every few weeks to mow grass, trim bushes, plant any new plants, and more. This can save you plenty of time on doing yard work when summer starts.
Cleaning Services
To improve the quality and cleanliness of your summer home, you'll need to stay on top of keeping everything in top shape. A cleaning service, like landscaping, can swing by your house every so often to keep things tidy inside and out. The cleaners can take on a variety of tasks to ensure a clean dwelling for all. Since you have to do chores and maintenance for your primary residence already, cleaning services at your summer home can take a load off your shoulders. Be sure to consider leaving a tip for cleaners you hire as a courtesy, if you wish.
DIY Projects
Nothing beats the boredom blues like a hands-on do-it-yourself project. No matter how big or small, doing things yourself can save you money and time on further house renovations. Take a look around the internet to find tutorials and videos on how to create a new project. Also, keep in mind that while many projects can be done without the aid of a contractor, there are some projects that are best left to the professionals, like anything involving asbestos. Before taking on anything major throughout the house, consult with a carpenter or similar specialist to rule out logistics.
Solar Energy
It can be a costly investment in the beginning, but having even some parts of your home run on solar energy can bring down electricity expenses by a fraction of the bill. Fossil fuels are the major pollutants that contribute to climate change because of the number of greenhouse gases released into the atmosphere. When one installs solar panels in their home, they are taking action to reduce the number of fossil fuels used in our environment. Natural energy carries many benefits for humans, animals, and the air we breathe; using solar energy is a wonderful place to start reducing your carbon footprint.
Security Systems
Summer is the season of relaxation and fun in the sun. Unfortunately, it's also prime time for thieves looking for a quick steal. Without a proper security system intact, a break-in can happen at any time and your things may get stolen; nothing dampers a vacation more than a burglarized home. Keep all the doors and windows locked at all times, even when you and any guests are staying there. Any cleaners, landscapers, and maintenance crew you hire to help with summer home duties can serve as a crucial pillar of security—burglars are much less likely to break into a house where people are out in the open. Also, make sure any valuables in your home are well hidden.
Your summer home is already a perfect getaway, and there's no harm in working to make it even more habitable and fun for you and your guests. Take any of these improvement tips into account to try something new and keep your home in pristine condition.