by Kristy Jones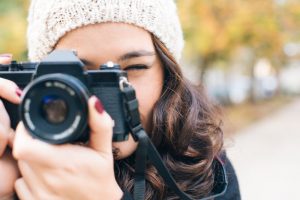 Realtors and real estate agents these days are fully aware of the benefits given by high quality photography in selling a property. And cabins are no exemptions. Since no two cabins are identical and there are specific tips to be considered especially in interior and exterior photography. Because of this belief, every angle in a photograph is also different.
High quality cabin images have really impacted its sales and rentals. Producing quality photos make a big difference. It is the very fundamental step to real estate business because buyers get the important ideas through listings and photos. Capturing images of either the exterior or the interior of cabins is just the starting point of everything. The post-processing techniques, though it is professionally done by skilled editors, are as equally as important.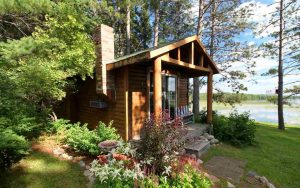 By knowing the part of the cabin to be considered will define properly how you are going to shoot real estate photography. Shooting professional photography for cabins seems a little tricky at first. You know for sure that most of the time, you only have one chance to make high quality photos. That's why choosing the right exterior for your shoot might be the perfect way to make a good impression.
To avoid any unnecessary mistakes in the future, the following are tips on how to shoot cabin exterior and interior for beginners.
Start carrying a good digital camera with wide angle lens.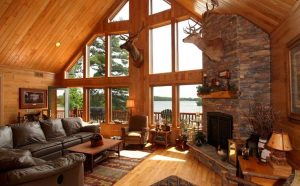 Newer digital cameras have higher pixel resolution that you need in sustaining quality image. The lens to be used should have wider angles. Wide angle cameras allow you to just stand in the corner of interior rooms which might also include panoramic views for the exterior. Use a tripod to mount your camera for steady shoot.
You can shoot 2 wide angle shots for the cabin's interiors like the bedroom, living room, and bathroom. For the exterior part, you can take as many as 3 photos of the backyard and 2 shots of the front.
Use proper lighting
This tip will benefit indoor shoot. Good lighting is a defining moment which requires balanced lighting. Balanced lighting means the use incandescent bulbs frequently instead of fluorescent lamps.
But it's up to you to decide whether lights must be turned on or off. Turning the lights on will make the space warmer. Turning them off, on the other hand, can bring lighter temperature.
Housekeeping the area
This is one most important assignment before venturing into photo shoots is to de-clutter the area. The build-up of small bits and pieces of unwanted objects scattered in the area must be removed for better photo shoots. For the interior, make sure that table tops must be clear as possible. Closets should not be photographed unless they are spacious enough.
Make a survey of the area before the scheduled shoot
Walking through the cabin before start shooting is one mandatory task of every photographer. Each log cabin is different and this is always the assumption. As a photographer, you must get the feel of the spaces inside and outside of the property before picking up the camera for a whole day shoot. You need to get the best angles possible and this is the opportune time to get to know the homeowners more.
Use flash
There are many homeowners who are always in a hurry to put their homes on online listing. Using your camera flash is a perfect way to help you continue going from one area to another swiftly. Turning the flash also makes the light bounce off a wall, the ceiling, of on a big closet which allows light to diffuse into space. This is important in giving a good look of the space.
Avoid distortion
Keeping your camera straight especially when you are shooting at different angles will help you avoid any distortion. When cameras are moved up or down frequently, vertical lines may start to slant. Distortion is seen from many directions.
Make the color more appealing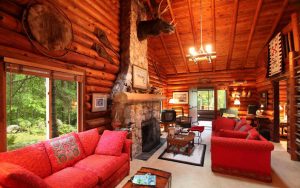 Improving the color of your photos make them more appealing to the buyers. This is a practice that is common to real estate photographers. Cabins must be taken by boosting the right color for both the interior and the exterior. Enhancing the looks will make it more vibrant and dynamic.
Transform the photos through post-processing
You can edit individual photo using Adobe Lightroom. You can instantly make the proper adjustments in your photos. You can easily align lines properly so as to balance the image. You can also enhance the colors by making an improvement from the original color. Called color boosting, this task is meticulously done so that the image will never look fake.
With this app, your photos can improve the clarity and sharpness at the same time. Thus, after undergoing Clarity slider of Adobe Lightroom, you can definitely fine-tune any image that you want to enhance.
High quality images are what buyers want for cabins. Either for rent or for sale, you must ensure that the photos in your listing will make a positive impact on the decision of the customers.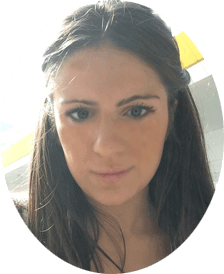 Kristy Jones is a DIY fan and enthusiast. She loves implementing life hacking topics especially about home improvements. She also contributes on writing other informative articles about basic architecture and house renovation.