By Holly Welles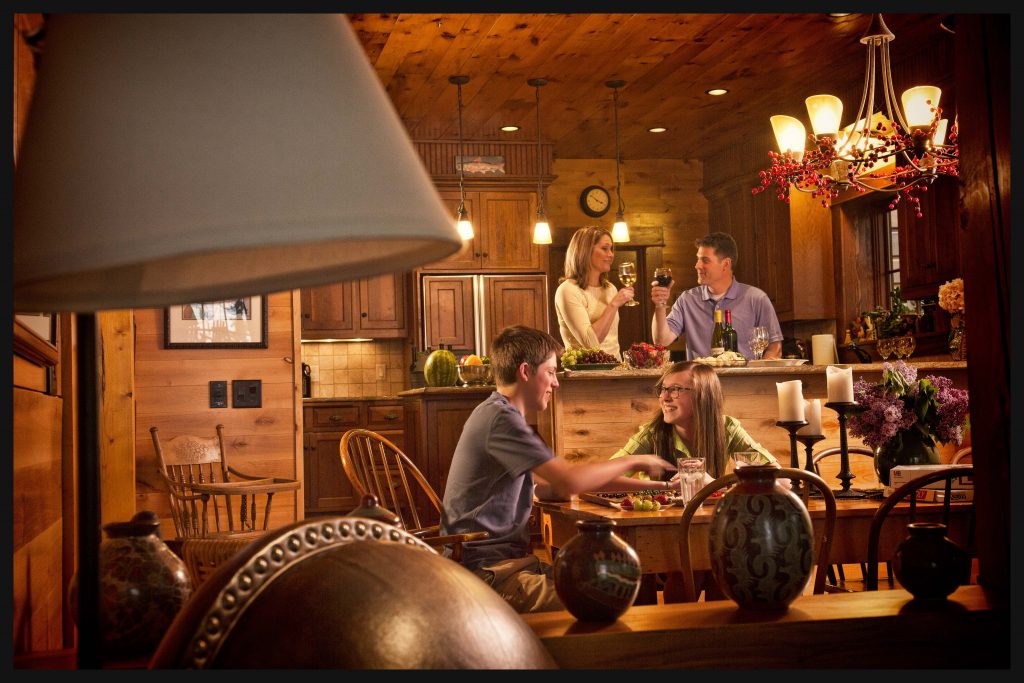 If you're after a rustic look for your vacation house, you'll want to choose natural materials. Different metals complement various woods – and often, textured rugs add a bit of organic comfort to a room. Yet what about your color scheme? It's essential to choose the right hues for a laidback, aged feel.
Take a look at these color combinations so that you can create the perfect rustic atmosphere.
1. Deep, Cool Reds
A farmhouse wouldn't be complete without a few splashes of red. You may want to be a bit selective when it comes to this color, though. Red can overwhelm a lot of spaces, so it's necessary to choose wisely. Pick shades that have cooler tones underneath. A light red often looks a little more country than rustic, and, in general, less vibrant colors work best.
Many homeowners love to create red accent walls in their bathrooms or entryways. This hue looks terrific against neutral-toned cabinetry, as well. Try not to pair your preferred shade with other intense pigments, as too much color can create a negative effect. If you use red sparingly throughout your house, you'll achieve a beautiful rustic appearance.
2. Taupe-Like Grays
Subtle browns and grays look flawless alongside metals and woods. Typically, they're best in spaces that get a lot of natural light to ensure your rooms won't appear too dull or dim.
These colors provide a neutral base for kitchens. For example, white, marbled quartz countertops are super popular design choices at the moment. If you go down that route, a muted gray or off-white tone would add a certain amount of depth to your space. With dark wooden shelves and a bit of stonework, you'd achieve the ideal rustic atmosphere.
These shades can be used in other spaces, as well. You can make a small bathroom look larger with lighter colors like these. It's also clever to add different gray accents throughout your house.
3. Smart Blues
You don't have to paint your walls blue, but a few navy touches can help you achieve the right atmosphere. It's essential to consider your home's location when you redecorate. If you're by a lake, for example, you'll want to pull in outdoor elements – like the water.
Again, you should stick with deeper shades. Rustic design features a casual and cozy vibe that doesn't pair well with bright colors. Think about blue rugs and pillows in rooms that feel more neutral. If you paint your bathroom an off-white, a set of dark blue towels will look wonderful. You'll find a lot of ways to incorporate smart blue tones, like bluish-greens and charcoal blues, into your home.
4. Whites and Creams
A lot of rustic houses focus on bold, earthy details. Tastefully weathered furniture, like dressers and benches, tend to be common selections in rustic design, and neutral hues, like white and cream, allow for a blank slate.
In guest bedrooms and home offices, plain walls provide a clean landscape. Hallways and staircases look terrific in white, too. You may want to opt for color in more frequented areas of your house, however. Then, bring in furniture that accentuates these neutral shades of white and cream. You can also be a little more creative with your decor.
5. Light and Dark Greens
Earthy greens, both light and dark, look fantastic in rustic homes. Try to aim for organic shades that look best against natural foliage. Don't use pastels – they're far too bright for the design you want to achieve. Instead, sage and forest tones do the job.
Green can work throughout your home. It looks splendid in bedrooms, especially because it evokes a calm and restful atmosphere that's hard to beat. Wherever you decide to paint, try to pair these colors with natural metals and woods. A white or gray bedspread acts as a classic accent. Of course, you don't want to forget any outdoor elements. Potted plants and flowers perfectly complement green shades.
Use These Tones for a Beautiful Rustic Property
If you're in the middle of a remodel, you'll want to consider these color combinations. From reds to grays to blues, you can't go wrong with a few of these shades.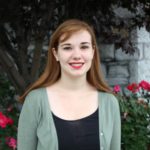 Holly Welles is a writer and decorating enthusiast. She shares tips on home improvements and design for homeowners on her own blog, The Estate Update. She's also a regular contributor to industry publications including Build Magazine and Today's Homeowner.