by Holly Welles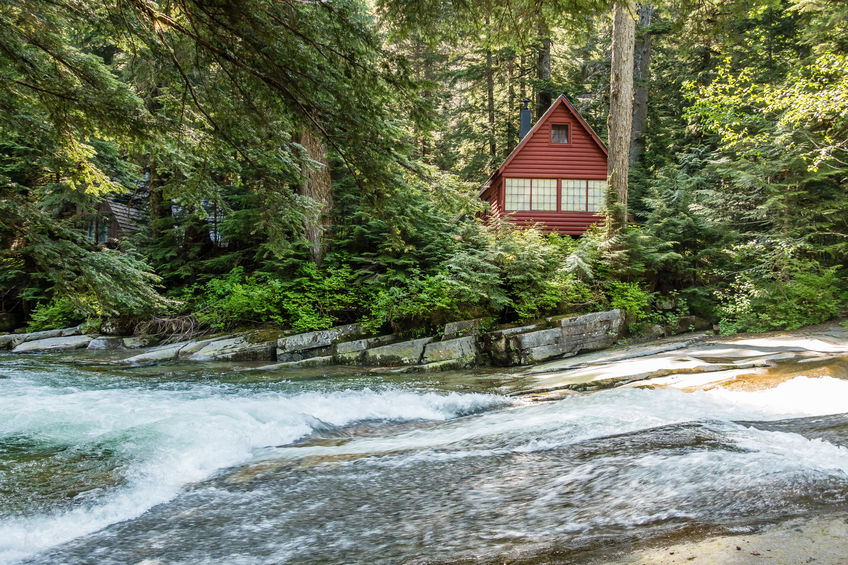 The A-frame house, in its purest form, is a triangle-shaped cabin featuring two steeply angled sides which usually begin at the foundation line and serve as the roof. While this style of home has been popular for nearly 100 years, they have become more mainstream in recent years, acting as vacation homes, cabins and even everyday living space for people around the globe.
However, if you're considering moving into one of these homes yourself, you must first weigh the advantages and disadvantages.
The Cons
While A-frames have managed to remain popular for decades, there are a few downsides to living in such a house.
1. Unconventional Storage Space
For one, the storage space is a bit different from a typical home. Since there aren't many vertical walls in an A-frame, space for installing closets and wardrobes is much more limited. So if you have a big family or generally need storage space, you may find it difficult to adjust to A-frame storage and living.
Since most space in the home is located at floor-level, you may have to lean towards dressers, floating shelves or other creative solutions for storing things.
2. No External Walls
Aside from the front and back walls, there are no external walls in an A-frame. And, typically, these walls aren't really "walls" at all, since they either serve as windows or doors. Of course, beauty is in the eye of the beholder — so some people may enjoy this design.
However, this can pose problems when you go to decorate. Sure, there may be plenty of wall space, but it's on an angle. You'll have to find new ways to hang photos, tapestries and other items.
3. The Roof
The feature that gives an A-frame its unique charm can also be one of its biggest downsides. The roof, which makes up nearly 100% of the home's exterior, takes the brunt of hail, wind, sleet, snow and more throughout the course of its life. Of course, this often means more repairs and frequent maintenance.
However, roofers can't step on the roof because it's too steep. So they'll have to consider alternative ways, like ladders or scaffolding, in order to repair or replace it. DIY-savvy homeowners may be able to perform some of their own maintenance on all that accessible roof space, however, provided the scaffolding is properly set up and secured.
The Pros
Although there may be downsides to A-frame homes, people are still drawn to them for a number of reasons.
1. Simple Build
One reason why A-frames entice homebuyers and designers alike is because they are so easy to build. If you're a skilled woodworker or builder, you can construct your own home from scratch. And if you are new to building, you can still buy prefab kits or plans for constructing your own.
These plans are also easily scalable, meaning you can build a larger or smaller house if you wish. And since they're generally cheaper and easier to build, many find the option attractive.
2. Scenic
A-frames make perfect vacation homes and many people have used them for such. Thus, many A-frames appear in scenic areas. Whether it's in the middle of the woods or on the beach, this style of house evokes images of teepees and natural, minimalistic living.
Plus, it's incredibly easy to install wall-to-wall windows at the front or rear of an A-frame house, allowing you to enjoy the scenery and natural lighting of your surroundings.
3. The Roof
Yes, the roof can be a nuisance at times. But the steep, dramatic sides are what makes an A-frame an A-frame. So, of course, this essential characteristic remains a positive one for many. The high ceilings, partnered with a wide-open floor plan, give the home a cathedral-like feel. Plus, with the correct window placement, an A-frame home can be filled with light most of the day, making the atmosphere bright and cheery.
Choosing an A-Frame Cabin
When it comes to deciding between a typical four-walled home or one shaped like a triangle, the choice ultimately depends upon you and your interests.
For instance, if you want a small but unique home with lots of windows and scenic views, an A-frame may be more your style. But if you require lots of storage space, you want to incorporate more decorative items or you simply prefer vertical walls, you may want to steer clear of these classic dwellings.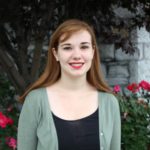 Holly Welles is a writer and decorating enthusiast. She shares tips on home improvements and design for homeowners on her own blog, The Estate Update. She's also a regular contributor to industry publications including Build Magazine and Today's Homeowner.