by Holly Welles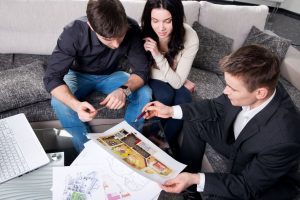 Lake Home plans come in many shapes and sizes to ensure its functionality meets your design preferences. Whether you're designing your year-round lake home or a vacation home, you have plenty of options to choose from.
So, what exactly are the elements of the perfect lake house? What makes them so special, and why should you consider them before you begin your home-buying process? Check out the top five most popular architectural styles for a lakeside cabin to learn what's trending in lakefront properties.
1. Log Cabins
Nothing is cozier than a warm fire in a log cabin in the woods. While log cabins were traditionally small and difficult to manage, new structures provide spacious and elegant designs while maintaining the classic feel.
These homes are constructed from logs that have not been converted into framing lumber. You can even modernize your log cabin home to include a garage, vaulted ceilings and other amenities — perfect for any family vacation on the lake. Options like these are sure to perfectly fit your design needs as you blend the feeling of the days of the frontier with modern amenities and trends.
2. American Craftsman
The American Craftsman model — also referred to as the Arts and Crafts movement — combines many different styles into one unique home. You can choose from either a traditional or modern home plan to meet your preferences and functional needs. Additionally, the design comprises natural materials that are both highly durable and economically sound.
Their impressive detail makes American Craftsman models perfect for your lake home, where it will shimmer in the reflection of the lake. You'll surely make a statement in your neighborhood with one of these American classics. After all, what's more American than different styles coming together to form one unified structure?
3. A-Frame
Perhaps the most impressive style that's currently trending in lake home design is the A-Frame house plan. This triangle-shaped home offers many benefits that lakeside dwellers across the country enjoy. For instance, the steep pitch in its roof helps with snow removal. Beyond snow, its unique design can withstand any weather conditions it faces, making it the perfect style for a year-round home.
Most designs come with a second story to provide more space for a loft or storage. And, A-Frame houses are easy to build and require minimal maintenance — after all, when you spend time vacationing on the lake, the last thing you want to worry about is regular house maintenance. With its stunning detail and ability to be personalized to your exact requirements, the A-Frame home is truly an American classic.
4. Cape Cod
The Cape Cod design, which hails from New England, exudes tradition and comfort. You're likely familiar with many of the style's most indicative features, including the steep, pitched roof, stately chimney, dormer windows and sturdy shingled siding.
Since the home's shingle style is typically weathered to provide a natural look, it is a particularly popular option for lake homes. Big windows and open floor plans add to the flow of the home's modern interior without sacrificing its classic American exterior appearance.
Cape Cod homes can make a statement even outside of New England, and you can have yours built in any size to accommodate your and your family's needs.
5. Cottage
Cottages offer some of the coziest, most romantic vacation home plans. Versatility is the main factor that makes this style such a perfect option for your lake house. Traditionally, these homes were small with gabled roofs, an arched entry and brick walkway. Now, you can create a personalized look that reflects your character.
For example, features like balconies or porches give you the most out of your lakefront property. Depending on the house plan you choose, cottages can also be extremely budget-friendly, meaning you can still have a special place to vacation with your family without breaking the bank.
Despite their reputation for being relatively small, modern cottage homes can be customized to your size and style preferences.
Choose the Lakeside Home of Your Dreams
With so many timeless styles and add-on options out there, the architectural world is your oyster when choosing your lakeside cabin. Take inspiration from these five most popular options and choose the one that best suits you and your family. Then, enjoy a one-of-a-kind vacation home for generations to come.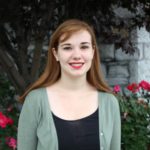 Holly Welles is a writer and decorating enthusiast. She shares tips on home improvements and design for homeowners on her own blog, The Estate Update. She's also a regular contributor to industry publications including Build Magazine and Today's Homeowner.