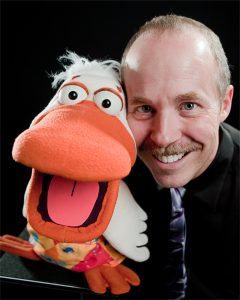 Laughter truly is the world's best medicine and this year's Lake Home & Cabin Show guests are in for a full dose!  Get ready to meet the "Cabin Comedian," Tom Crowl — a high-energy comedian and ventriloquist who brings more than 30 years of professional entertainment experience into each new performance.
A rare talent, Tom is often recognized from his appearance on NBC's Last Comic Standing as well as his performances at corporate events, associations, theaters, cruises, and casinos and resorts from around the world.  Tom has been the featured opener for celebrities including The Drifters, Chubby Checker, Rodney Atkins, The Marvelettes and The Diamonds.  Known for his customized comedy, razor-sharp improvisation and total audience participation, Crowl packs non-stop laughter into each of his unique performances.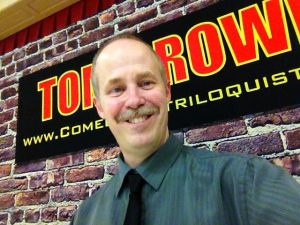 He is a published author, podcaster, the executive director of the International Ventriloquist Society and is the creator of the first virtual ventriloquism course titled: Learn-Ventriloquism. His act has been captured on DVD in Tom Crowl Alone Again Un-Naturally. Tom's early influences include Señor Wences of Ed Sullivan fame and the comedic performances of Steve Martin and Robin Williams.
Tom Crowl and his hilarious duck "Dangerous" will be appearing daily on the Northwoods Stage.  Performance times are 4 & 6 p.m. Friday, noon, 2 & 4 p.m. Saturday and 11 a.m. & 1 p.m. Sunday.