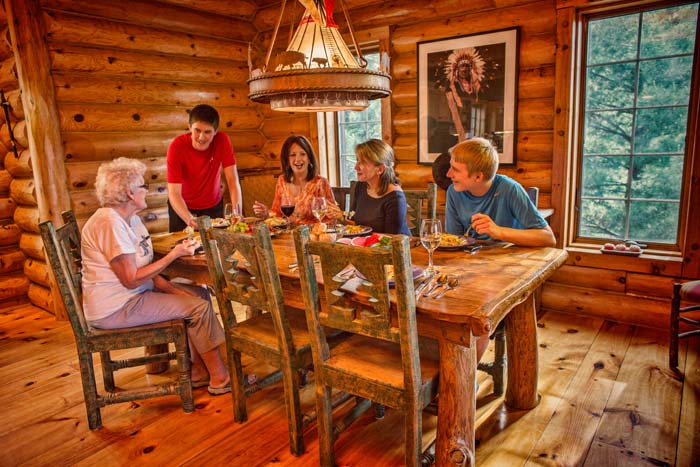 By Bethany Seton
Having a log cabin means having a charming, cozy, quiet and energy-efficient place where to relax and get away from the daily grind. In some cases, these cabins have enticed their owners so much that they became their primary residences. They are renowned for their comfort and majestic appearance, so here are some tips on how to make yours as comfortable and appealing as possible.
The Importance of Insulation
Traditionally, log cabins do not have typical insulation you would normally find in a framed house. The solid logs themselves provide both insulation and structure of the cabin. However, they are not as efficient, and there is still some heat transfer that makes it harder to maintain the desired temperature indoors. Fortunately, there are some ways in which you can make your logs work in your favor. The battery effect means that logs in your cabin are storing the heat accumulated from the sun and indoor heating sources, only to slowly release it at night.  Even if the temperatures during the day are low, direct sunlight can provide a lot of heating, especially on darker surfaces. This effect is particularly noticeable in climates where daytime temperatures are significantly higher than the ones at night. The thicker the log, the greater the effect. Furthermore, log cabins tend to lose some heat in certain places, such as the roof for instance. Warm air tends to rise, and attending to the roof insulation will help keep the much-needed heat inside.  Insulate your floors as well and fill in all air gaps between the logs in order to keep your cabin nice and warm.
The Bathroom
Needless to say, having a practical and fully functional bathroom is essential. However, the esthetics is not to be forgotten due to the unique style and décor of a log cabin. Therefore, a comfortable, rustic bathroom will always make a wonderful asset. Very often, designing or redesigning it will require most of your funds, so approach it strategically. There is a myriad of ideas for contemporary bathrooms that will complement the rustic overall design of your cabin.  Firstly, you should mind your space. Before you go shopping for components, determine how much square footage you have available. Everything should be in proportion to the room – from your sink to your mirrors. Wooden tones and natural colors that can be found outside (such as brown, green or blue) will fit in nicely with natural elements like wooden floors, walls, a natural stone shower or a textured sink.
The Kitchen
Again, when it comes to practicality, whatever your design ideas for the kitchen are, be sure to utilize all the free space that you have. Adding a pantry will triple the amount of space you can use for dry goods and storage. Heavy drapes are always a good idea, as well as candlesticks, cozy rugs and iron cookware. You can never go wrong with adding fur in all shapes and sizes. The secret to a great design is balancing the wood, stone and metal materials in order to get that rustic, close to nature feel. Imagine a combination of natural wood cabinets, copper pendant lighting and stone surfaces – perfect.
Furniture
A chunky, log-like style which reflects the log construction found in the cabin would be the right way to go. The living room furniture should combine comfortable seating with functional pieces that bring the family together. You can have sofas, loveseats, chairs, ottomans to name a few. Consider how much space you have and how much seating you need, and whether or not you need additional sleeping space. Position the sofa so you can enjoy the view through the window and take advantage of the outdoor scenery. Decorating your cabin doesn't have to stop in the common areas. Carry your rustic decor to the bedroom and give your residence a cohesive look. The bed is the star of the room, and if you have enough space, opt for chunky log pieces for both the footboard and the headboard to achieve that distinct cabin look. A couple of nightstands, a dresser or a chest of drawers will make the room complete and functional.
Your log cabin should be both comfortable and practical; it should breathe serenity and provide that irreplaceable feeling of peace and relaxation you can only get from a secluded abode surrounded by nature. It needs functional elements as much as it needs a quaint and cozy design. Do not rush into anything and approach the decoration strategically, keeping in mind the available space, budget, as well as the climate and the fact how often and for how long you will be using the cabin for. After all, it should be your place of refuge for many years to come.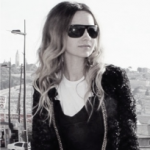 Bethany Seton is a real estate agent from Melbourne. For the last two years, she decided to leave her office job and follow her passions for writing and traveling. Currently, she travels with her laptop and writes for various blogs, hoping one day she will gather all the experience she gets in one book.