By Clint Whitworth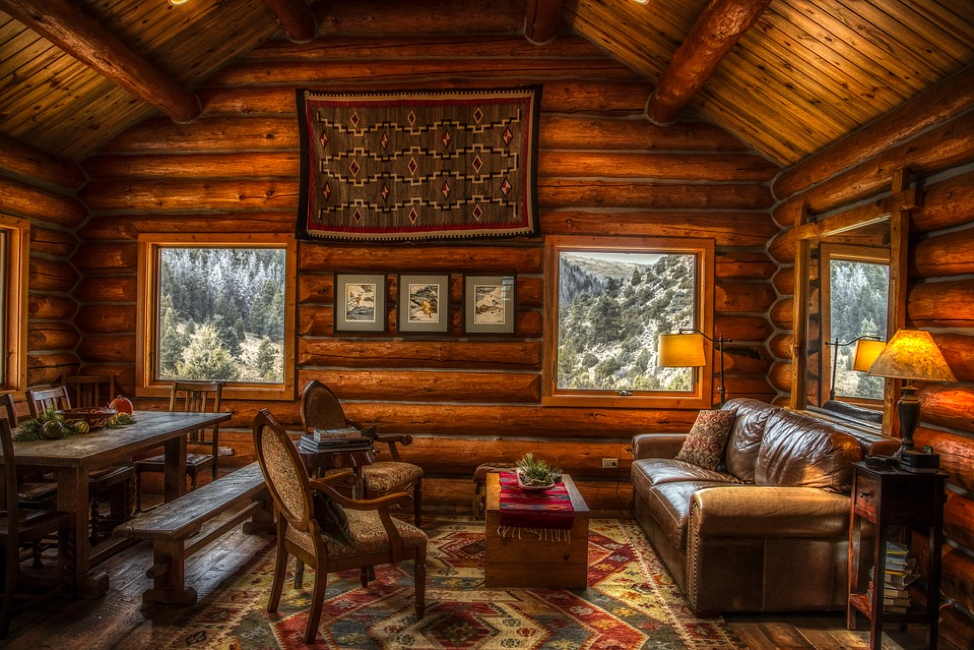 Ah, the cabin in the woods — or by the lake. Some of us are fortunate to have that little piece of paradise. Often cabins don't get the level of care a full-time home does because they're used part-time and are intended for chilling, not working. But if you're putting your getaway on the market, you want it in the best possible shape to move it quickly and get the best price.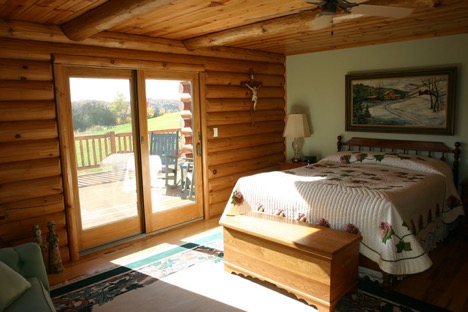 Here are some things you can do to make your cabin appealing to potential buyers – and they won't break the bank.
1. Clean it up
Cabins are made for relaxing and casual living, but that shouldn't translate into leaving a mess. Clean it thoroughly inside and out. Clear the grounds of rubbish, weeds, and the other things that can accumulate at a part-time house. Just as you would if you were selling your home in town, keep the property mowed and trimmed. You'll be amazed at how much grime a properly set power-washer will remove from exterior walls. Be careful not to set the pressure too high or to blast away indiscriminately — you could do more harm than good, especially on an older log cabin. If not a pressure-washer, find another way to clean it up. Nothing turns off a potential buyer more than the thought of facing a heavy clean-up before they can enjoy their new cabin.
2. Fix it
Repair leaking faucets, pipes, showerheads, etc. Make sure everything works — water, gas, electricity. Replace outdated fixtures with new and better lighting. Bare bulbs with a string are a little too primitive for most people's tastes. Replace dirty grout in the kitchen and bathrooms and make sure all cabinet doors open and close properly.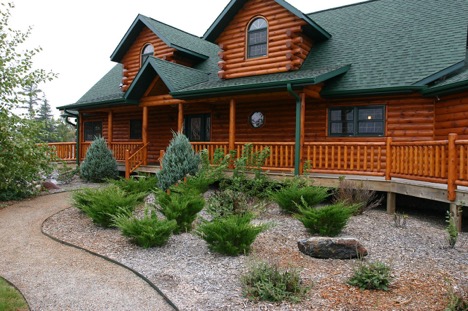 Fresh paint can make the difference between rustic and shabby. If you have natural wood, either outside or in, give it a fresh coat of stain. It'll freshen it immensely. Apply the right kind of stain — interior for inside and exterior for outside. Use natural bristle brushes and apply over three or four boards at a time. Don't stop until you reach a natural breaking point, such as a corner, door, or window. Stopping between will leave ugly lap marks. If you have a deck, clean and stain it, then apply a sealant.
4. Windows and doors are important
Hopefully, you washed the windows during your clean-up phase. Replace any broken panes and rusted, torn, or sagging screens. Better yet, replace old windows with new energy-efficient ones. Front doors make a huge initial impression on buyers, so give it a fresh coat of paint or replace it with a new one that fits your cabin's motif.
5.  Stage it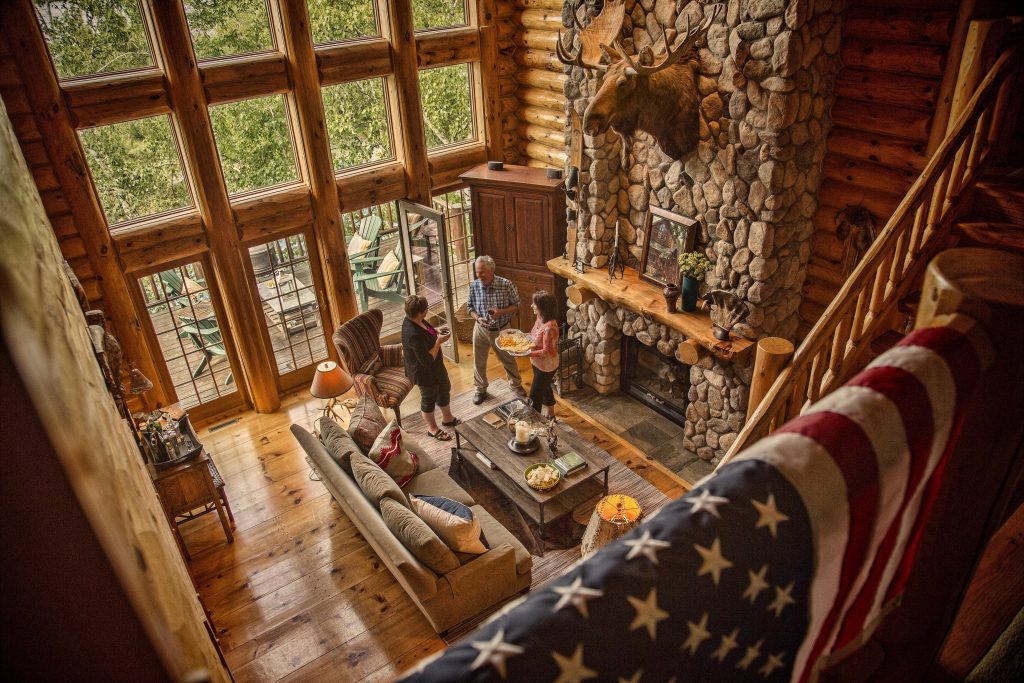 Your real estate agent can help you stage your cabin to maximize its appeal through proper placement of furniture and rugs and artwork. De-clutter the interior. Would-be buyers are not interested in personal knick-knacks, family pictures, or grandpa's mangy old moose head over the hearth. Staging on decks, patios, and other outdoor living areas is as important as the interior. Attractive landscaping is a must! Potted plants in a variety of containers are always a winner inside and out. The idea is to make your getaway inviting and homey when a potential buyer walks in.
Even if you're not planning on selling right away, following these tips will make your oasis more comfortable for your family. It will also give you less to fret about when the day comes to say goodbye to your little slice of nirvana.
Clint Whitworth is a retired real estate agent who alternates spending time between his cabins in Colorado and Wisconsin. He enjoys fishing, hiking and growing an eco-friendly vegetable garden on both properties.