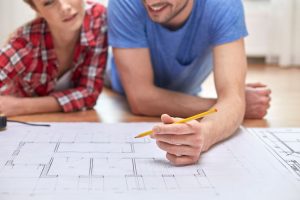 By Tanya Mayer
Your cabin or cottage is a wonderful sanctuary where you go to enjoy rest and relaxation as you escape from the noise of the city. Log cabins are usually built in places where you can enjoy the beauty of the open skies, the trees and water.
If you inherited a log cabin or you bought one at a great price, you will need to do some work it for you to enjoy its warmth and comfort or to let it out as a vacation home. Here are some of the best ways to add value to your cabin.
Make more room for outdoor views
A log cabin could be dark and boxy with inadequate sunshine during the day or cool air at night. If your cabin has small window and door spaces, you need to open it up with new windows.
Replacing the old windows with modern double paned windows will not only improve the visual appeal of your cabin, it will also make it more energy efficient. Installing larger windows will also help you to enjoy exciting outdoor scenery while you are sitting comfortably inside the cabin.
Create space for outdoor living
Your cabin should have a patio or deck where you can sit and look at the beautiful sunset or the twinkling stars at night. It is also a nice place to have a cup of tea or coffee at dawn. You can spend time with other family members on a front porch that has well-trimmed grass and a screen to prevent insect bites a night
You front porch can also be a great place to play family games in the evening. To make the most of the outdoor space at night, you may also add fire-pits. This can serve as a nice gathering spot for all family members.
Upgrade water and plumbing systems
Check the quality of water that you get from your well. Ensure that the well and water-pumping system are still working efficiently. Check all the pipes and ensure that you don't have any leaky pipes, faucets or valves. Also, pay close attention to your septic or sewage system. Consider harvesting and recycling your rain water so you can conserve water in an environmentally friendly way.
If your cabin is in a place where there could be extremely low temperature, consider installing a reliable freeze alarm to give you a notice when the sensors detect abnormal weather conditions. You can also add other alarms to alert you about flood, smoke, fire or power failures.
Renovate the kitchen
Old cabin kitchens are usually lacking in color, and the appliances are usually old and in urgent need of replacement or upgrading. In fact, most cabin kitchens are not designed for full time use like the ones you may have in your city home. So you have to workout a way to put a new kitchen in place, fit it perfectly into the old cabin space without spending a huge amount of money. Here are some brilliant ideas for adding value to your cabin kitchen:
* Build cabinets from recycled pieces of wood
* Use white shades or pale yellows with rough sanding to make them fit the age of the cabin
* Create a butcher-block style countertop that can fit an old sink or drainboard made of cast iron.
* Upgrade the fridge and freezer to energy star rated models that will save a ton of energy.
Upgrade the bathroom
Most old rundown cabins have bathrooms with outdated fixtures and plumbing. You can replace the old sink with a modern vanity sink that will give you some additional storage space below it. If you only have an old cast iron bathtub, you will need to install a new water-saving shower fixture on it or replace the entire shower section with new hardware. The old lighting will also need to be changed to a modern LED energy saving lighting fixture.
Those are some of the best ways to add value to an old cabin at a relatively low cost. Whatever you do to modernize the cabin, you should still ensure that it retains its warm, cozy, quiet, natural and comfortable look. At the same time, you should use materials, fixtures and finishings that will appeal to your taste and to potential buyers or people who will like to rent it.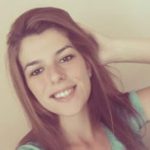 Tanya Mayer is a blogger from Brisbane, Australia. She is interested in writing on various topics relating to family, home and home improvement.