by Bethany Seton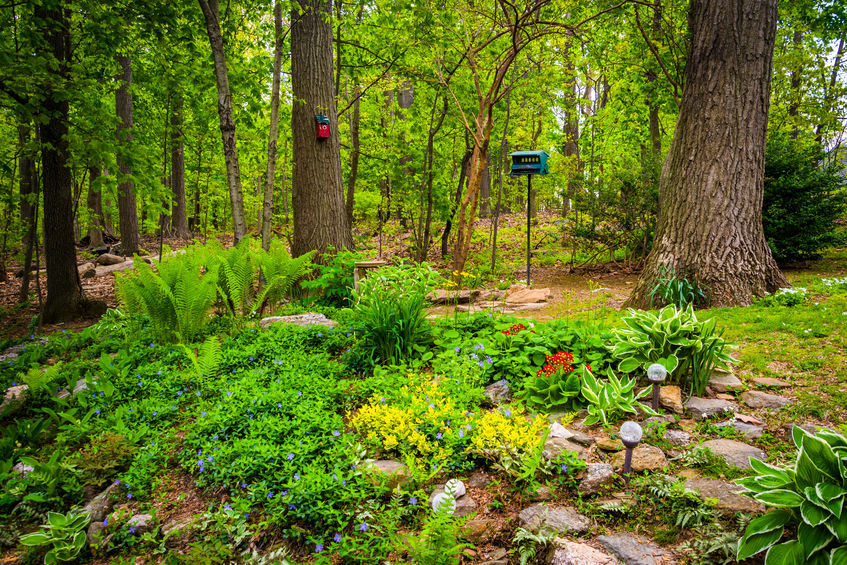 Whether you permanently live in a lake home or cabin, or you just own one where you go in the summertime (or rent out), you should never neglect the landscaping involved with the same. It's true when you own a place like that, the surrounding greenery does most of the job, but without a well-thought-out landscaping design, those stunning views just might go to waste. Sometimes, landscaping can get pretty confusing, especially if you've never done it before. In order to help you get a better idea of what you can do with your own lakeside property, we'll list some of the best tips and tricks that you can implement to fully realize your dreams of the perfect lakeside oasis.
The View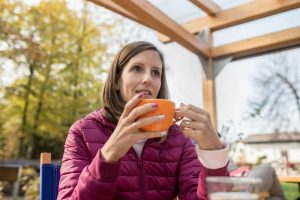 What's the point of having a cabin if you don't take full advantage of the view? One of the best ways to do so is by building a patio, where you can enjoy some quality time with your friends and family. An even better idea would be to build an elevated deck. Once constructed, the options that you have for decorating are limitless. From basic stuff like a nice outdoor seating area to more complicated decors like a garden swing or a fire pit, you really have the chance to create the perfect space for your own needs.
Hardscaping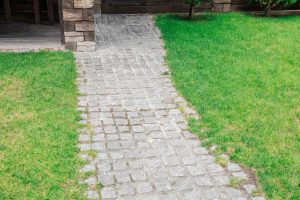 For those of you who are not familiar with the hardscaping concept, think about it as some sort of hard landscaping, which basically refers to the non-plant elements of a yard. This includes paved walkways, walls, fences, lawn ornaments, etc. The way you should think about it when designing your hardscaping plan is that you're creating an extension of your indoor area, on the outside. From your home's interior, to the beautiful yard and then to the surrounding landscape, all the elements in your home area should be in total harmony.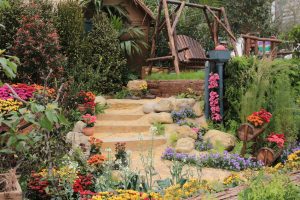 Make sure you have a well thought out plan before getting started. For example, decide on a style, such as the French-style garden. One of the most common, but most effective ways to begin hardscaping, is by using rocks (you can even use the available resources from around the house). Whether you're using small rocks in order to create some sort of a walkway from your doorsteps all the way to the lake, or you're using big boulders as focal points, this element is the perfect balance between a modern setting and a natural one.
Choose the Plants Wisely

This tip is almost mandatory for people that don't permanently live at their cabin. The main reason for that is that most plants require care and attention. You might be tempted to plant some of your favorite flowers but remember that you might not be there daily to water them. For this reason, you'd want to consider cold-resistant plant varieties that survive by themselves, even during the winter, like coneflowers. Just because the colder months are coming, it doesn't mean that you should leave your garden bare and dormant; the beauty of nature is meant to be seen throughout the entire year. So start looking into plants like heather, Japanese quince, winter aconites or pansies and bring back the magic of spring.
Evergreens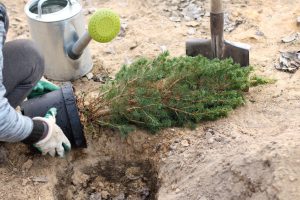 Choosing to plant flowers that can survive in the cold season is not the only thing that you can do in order to keep your garden alive throughout the entire year. Investing some money in evergreens is a decision that you can't possibly regret. They're usually expensive, but when talking about low maintenance landscaping, evergreens are the way to go, given the fact that you only have to plant them and then they're pretty much fine on their own. Even at Christmas time, you'll be able to have your evergreen trees and shrubbery on display.
Artificial Grass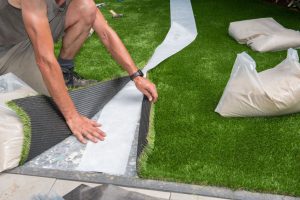 This step is for those of you who really want to take it all the way there. The grass is really hard to maintain, no matter the season; so if you're not really up for the challenge, you can consider buying some artificial grass. Most people are afraid of artificial grass, as it used to look really cheap and fake, but nowadays you can find lots of quality options that can trick people into thinking that you're actually able to grow grass in the dead of winter. The bottom line is that it is extremely low maintenance, as you only need to hose it down every now and then and you're good to go.
Landscaping is not an easy job, especially when you've never done it before. The benefits offered, however, will far outway any of the difficulty you might have at the start. When it comes to a lake house though, things might get a little bit easier given the fact that you don't spend the entire year there. Picking low-maintenance plants and similarly resistant varieties would be your best choice. Be mindful of the surrounding nature and you'll see that the options you have for this kind of landscaping at your cabin are countless.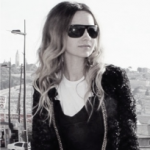 Bethany Seton is a real estate agent from Melbourne. For the last two years, she decided to leave her office job and follow her passions for writing and traveling. Currently, she travels with her laptop and writes for various blogs, hoping one day she will gather all the experience she gets in one book.