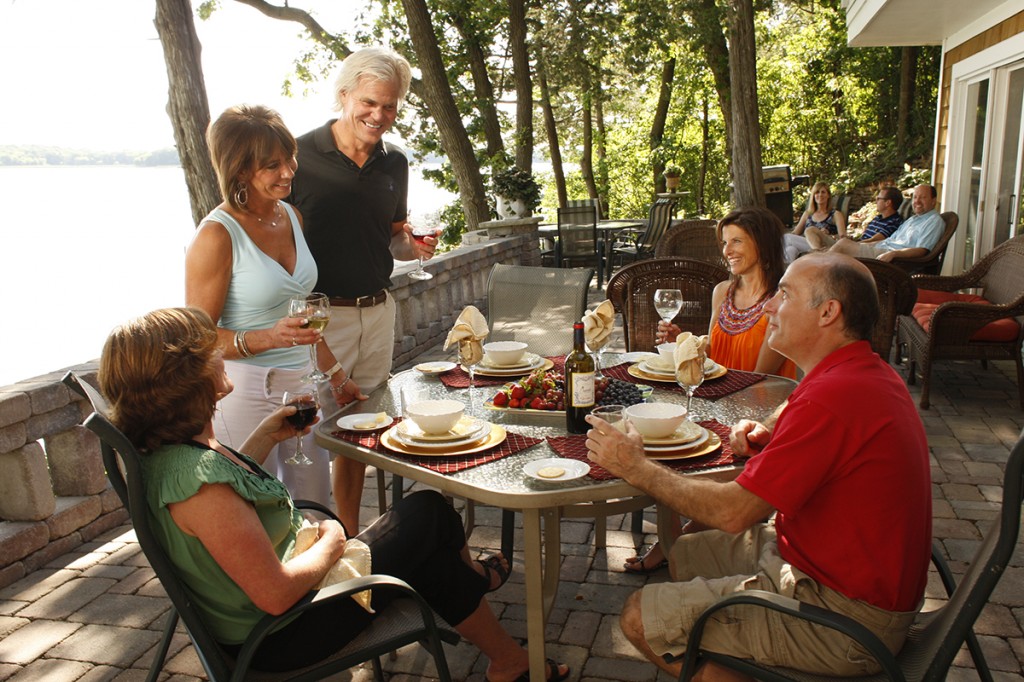 If you and your family enjoy hanging out in your backyard during spring and summer, you might be interested to know what fancy upgrades you can make to enhance its look. It is very easy to add style and life to your patio with the following features.
Dining Set
How about a nice barbecue evening out? Now that the weather is gradually warming up, you can think about whiling away your evenings beside the charcoal grill accompanied by friends and neighbors, enjoying meatballs and bread with garlic dressing. Sounds yummy. But where are your guests going to sit? Now might be time to add a few chairs and dining table to your patio. Other than to make your outdoor area presentable, placing furniture outside will also make it usable.
And since the dining set is probably going to be exposed to the elements until the last days of fall, you want it to be weather-resistant and easy to clean. Choose materials that endure bad weather such as wicker, aluminum, wood and plastic.
Curtains
Add a few curtains to your patio to have more control over how much wind, sun and rain comes in. Since the rest of the yard is open anyway, it never hurts to have some privacy outdoors. Put another way, turn your patio into an open living room. Add a couch, cushions and a small table. Choose bright colors to create a pleasant and comfortable environment for both your family and your guests.
Lighting
During the day your patio will get plenty of sunshine, but what about at night? Now might be time to add some fancy lighting outdoors. Think cute tea lights, beautiful lanterns or vintage chandeliers. When it comes to outdoor lighting, you can find a myriad of lanterns in stores. There is such a bounteous supply of options that your head will start spinning around and around.
When selecting outdoor lighting, go for safe and nature-friendly options. Use LEDs and solar-powered lights. There are three major advantages of using eco-friendly lighting: first, there is no wiring and installation is piece of cake; second, you will attract fewer bugs; and third, it is so much more cost-effective! You will save money and be nice to nature at the same time.
Potted Plants
What is a patio without some colorful and fragrant flowers? If you have missed the beauty and freshness of flowers during winter, now is a perfect time to add some potted plants beside the furniture. Fresh flowers will add life to your patio as well. Whatever you choose, it will definitely fancy up the area.
Water
We can't think of anything more relaxing than bubbling water cascading from a wall. Now imagine having this feature in your own yard. Sounds like well-spent spring evenings. And the best thing is you can do it yourself with a little creativity and a few materials. There also are loads of water walls available at stores. So if you are planning some patio upgrades, be sure to add this one to the list.
Fireplace
Who needs a fireplace in spring? Well, to be honest, spring nights can be quite chilly and if you have decided to spend more time outdoors, you are going to need more than a few blankets to keep you warm. Installing a fireplace, which seems to be the most expensive option of all so far, is the ultimate outdoor addition we would like to show you. And it is worth having one (especially if you go for fancy curtains to keep wind and rain off). This is the perfect place to sit by in the evenings with a cup of tea and a good book. You'll love it!
The tips are kindly provided by PerfectCleaning SW3