Presented by The Raptor Center, University of Minnesota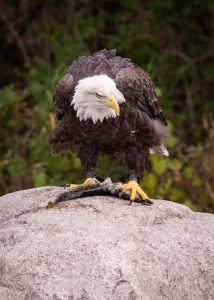 If you've ever caught a glimpse of an owl winging silently through a forest, or a bald eagle riding the summer thermals it's hard not to appreciate how amazing these birds are. Raptors, which are carnivorous (meat-eating) birds, have been around in some form for more than 50 million years.  And although there are more than 482 species worldwide, they all share at least three main characteristics; keen eyesight, eight sharp talons, and hooked beaks.
Guests at this year's Lake Home & Cabin Show will be able to see a special selection of raptors – live and up-close at the "Wild About Raptors" feature on the show floor.   Visitors will see several live raptors including an American kestrel, red-tailed hawk, bald eagle, great-horned owl, and a peregrine falcon.  You'll learn about these fascinating and adaptable birds through expert naturalists from The Raptor Center (TRC) at the University of Minnesota.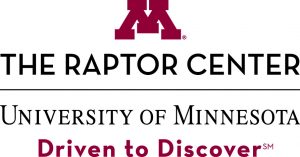 Since its inception in 1974, The Raptor Center has become internationally known for its avian medicine and education programs.  TRC treats more than 1,000 sick and injured raptors each year and provides specialized training in raptor medicine and surgery for veterinarians from around the world.  TRC reaches more than 150,000 people each year through educational programs and events.
TRC Performance times on the Northwoods Stage are 4 & 6 p.m. Friday, noon, 2 & 4 p.m. Saturday and 11 a.m. & 1 p.m. Sunday.