Presented by Chef Patrick Moore, the "Getaway Gourmet"
If you think great pasta comes from a cardboard box filled with macaroni and a foil pouch of orange powder…think again.  The easy meal many of us grew up with is going to get a big overhaul at this year's Lake Home & Cabin Show!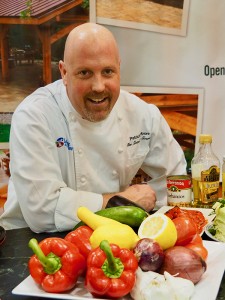 Chef Patrick Moore, the show's very own "Getaway Gourmet" from Brule, Wisconsin is bringing three of his famous pasta recipes to the cooking stage this year!   As always, his unique cooking presentations combine great award winning flavors with his own belief that cooking at the cabin can be a wonderful experience that doesn't have to take all day.
"You came to the cabin to relax with family and friends,"  Chef Patrick said, "I'm going to teach you how to make memorable meals and still leave time for play."
This year's "Pasta Made Perfect" recipes include; Rigatoni Bolognese, Roasted Pepper Chicken with Pesto Tortellini and Shrimp & Garlic Butter Sauce with Angel Hair Pasta.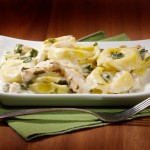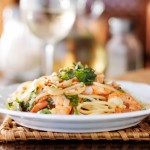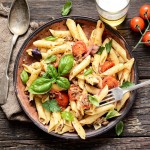 Free recipe cards and "Pasta Made Perfect" samples will be served!  Cooking demonstrations will be presented a number of times each day at the shows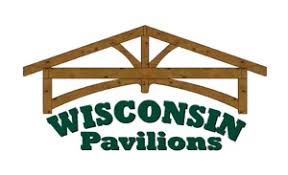 The "Getaway Gourmet Cooking Stage" was created and built by WisconsinPavilions.com