Presented by the Organization for Bat Conservation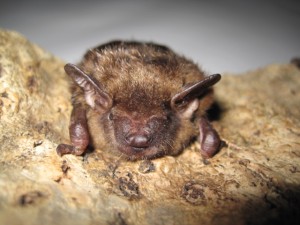 Did you know that a single little brown bat — the most common bat in Wisconsin — catches more than 1,200 mosquitoes in one night?  Imagine what a colony of these nocturnal workers can do to keep the stinging insect population in check at your cabin!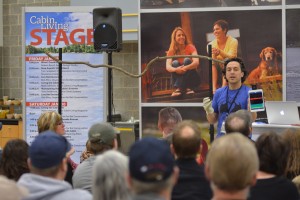 This special feature was hugely popular last year and Rob and his bats are back at the shows again after a busy year afield.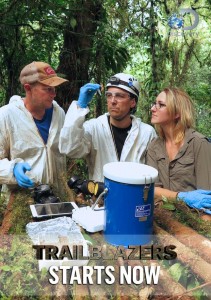 In early spring, He was one of the star scientists on the Discovery Channel's Trailblazers show, bushwacking his way through the jungles of Papua New Guinea (north of Australia) with a team of other explorers in search of undiscovered bat species and their potential genetic value to the world.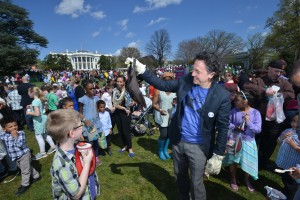 In April, Mies was a key member of the USDA Pollinator Exhibit which was set up on the lawn of the White House during the annual Easter Egg Roll event.  This year's Lake Home & Cabin Show attendees will get a chance to meet Rob and learn about the benefits of bats and the challenges we face to conserve them.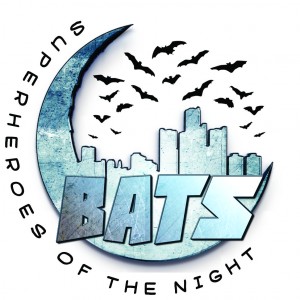 Through his "Live Bat Encounter" special stage programs and "Superheroes Of The Night" floor display you'll see lots of live bats and learn fascinating facts about these unique flying mammals.  You'll encounter a brown bat from North America and hear its high-pitched echolocation with a "bat detector," meet fruit bats from Africa and Asia, and finally, come face-to-face with the largest bat in the world, the Gigantic Flying Fox Bat from Malaysia — with a 6-foot wingspan!
Don't miss the interactive and entertaining "Live Bat Encounter" presentations on the Cabin Living Stage with Rob Mies, presented at 4 and 6 p.m. on Friday, noon, 2 & 4 p.m. on Saturday and 11 a.m. and 1 p.m. on Sunday.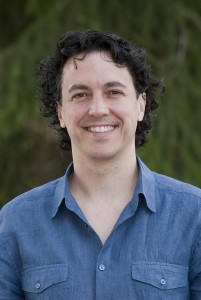 Rob Mies is an exciting and adventurous scientist, conservationist, TV personality, and animal expert whose passion is educating and entertaining people about the unique life on Earth. Co-founder and Executive Director of the Organization for Bat Conservation, Rob is an outspoken advocate for bat conservation in the United States. Over the past 25 years, Rob has appeared on numerous TV shows promoting bat conservation including The Doctors, The Tonight Show, The Ellen DeGeneres Show, The Today Show, Live with Regis and Kelly, Late Night with Conan O'Brien, Fox & Friends, CBS Early Show, and Martha Stewart. He is currently a featured scientist in the Discovery Channel's Trailblazers TV show and is an advisor and member of the North American Pollinator Protection Campaign, American Zoological Association Bat Taxon Advisory Group, North American Society of Bat Researchers, Association of Nature Center Administrators and Michigan Wind and Wildlife Advisory Group.  He is the Chairman of the Michigan Bat Working Group, President of the Midwest Bat Working Group, and Coordinator of the North American Bat Conservation Alliance.