Presented by Chef Patrick Moore, the "Getaway Gourmet"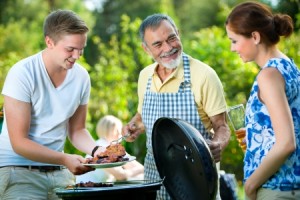 "Don't bother dad!  He's grilling the steaks and if he gets distracted he'll ruin them!"  Some of us grew up living with this fear — drenching our shoe-leather steaks in ketchup or other sauses — just to make them palatable.  And, now that it's our turn at the cabin grill we don't want to make those same mistakes!
Relax.  You've come to the right place.  You're at the Lake Home & Cabin Show and you have your own personal chef about to teach you how to grill the perfect steak!  The show's very own "Getaway Gourmet," Chef Patrick Moore from Brule, Wisconsin will be taking the mystery out of grilling.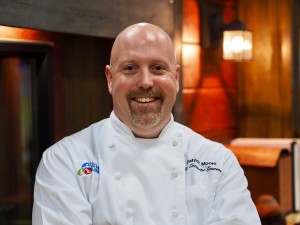 His unique cooking presentations combine great award winning flavors with his own belief that cooking at the cabin can be a wonderful experience that doesn't have to take all day.  "You came to the cabin to relax with family and friends,"  Chef Patrick said, "I'm going to teach you how to make memorable meals and still leave time for play."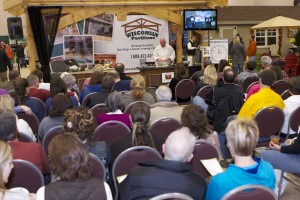 This year's "Summertime Sizzle" recipes include; Grilled Steak Fajitas, Grilled Steak Oscar with Cajun Hollandaise and a Grilled Steak Sandwich with Caramelized Onions and Horseradish Cream Sauce.  Free recipe cards and "perfect steak" samples will be served!  Cooking demonstrations will be presented a  number of times each day. (Friday – 3, 5 & 7 p.m.; Saturday – 11 a.m., 1, & 3 p.m. and Sunday – noon & 2 p.m.)