by Chloe Taylor
The 21st century is the era of the greatest urbanization this world has ever seen. Never before in our history were there so many people living in the cities. It is also not surprising that some of these megalopolis dwellers look for their way out. Being surrounded 24/7 with glass, steel and concrete, and having to endure that hectic noise everywhere around simply aren't for everyone. If you recognize yourself in this group, it might be a good idea to find your solace somewhere away.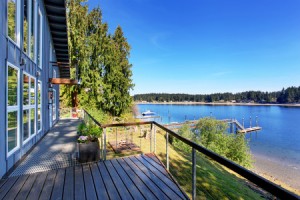 A nice, desolate place where you can rekindle your connection with nature can be found in a beautiful, yet simple, lake house. In order to make all of this come true, you have to do two things. First, you need to find a perfect place for your refuge and second, you need to move. In order to help you out with the latter, here is a short checklist of few most important things you need to do in order to sever your ties with civilization.
Get Off the Grid
While some people move to a lake house with nothing else in mind but the change of scenery, for most people it isn't so. What they want is to move completely off the grid and here are a few ideas on how to do so. First, sometimes generating your own electricity, collecting your own rainwater and growing your own food aren't allowed. In some places, it is illegal to create your own water supply and you can be legally charged for doing so.
Another thing you need to think of is the monthly fees you are obliged to pay. For example, the fact you are not using the city sewage doesn't mean you are no longer legally bound to pay for its use. Even if you go to the most remote area in the world, payments might keep piling up. In other words, you can't just raise your anchor and sail off into the unknown. Before you do that, you should deal with these matters first.
Equipping the House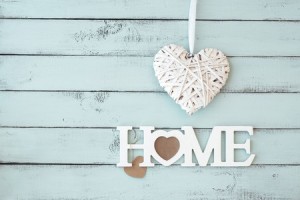 Now, that you have cut your ties with your old life, comes the fun part. Decorating your lake house can be extremely fun thing to do. There are so many ideas and so many styles you can follow here. For example, you can always make a contemporary design on the interior and thus make a strong contrast to the nature that surrounds it. On the other hand, if you want to go with the good old rustic approach and make it into a real cabin in the woods, you can decorate with crates, planks and ropes. This all depends on your own personal taste and preference.
Acquiring Supplies
Another thing you need to think about is the supplies. Sure, near your lake house, you might have a place where you can buy food, toilet paper and gas for your generator, but what about other things you may need. If you plan staying there for a prolonged period of time, you may want to think about getting essential cookware and spices you may be unable to find in a local store. All in all, make sure to think of every household item you cannot live without and which you will be unable to get in the wilderness. Of course, this is also a great opportunity for you to reexamine which of these things you actually need and give up all the unnecessary luxuries.
Store Your Furniture
People permanently moving into a lake house face a peculiar problem. On the one hand, they cannot bear to part with certain items; on the other hand, these things simply may not be fitted for a lake house. Luckily, there is a satisfactory compromise to be made here. An adequate self storage solution can enable you to put all your extra stuff in a safe and secure place in order to reuse them again. Who knows, you may soon want to get back and it's always better to have your things waiting for you than to lament over their loss.
Of course, there are many other issues to look out for, but the first three things you want to look out for are your bills, your gear and the stuff you can't carry with you. Just dealing with these three key points will mean that you have taken care of basics and that you can move to thinking about the details. This way, you will always know where to start and if you ever get the idea of moving back, you will be able to do so with no trouble, or accumulated bills waiting at your doorstep.