By Lee Flynn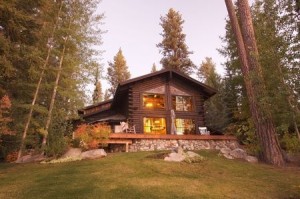 House flipping lost some popularity after the real estate bubble burst in 2008, but it remains a fact that fixing up an older or damaged home can net you a profit. It's easier to start out in flipping with a lot of money to invest in property and repairs, but it's still possible with even very tight budgets. Get your money back without going into debt by using these five flipping tips.
Leverage the Property
Wondering how to get the money to buy a property and fix it up when you only have a few thousand dollars in savings? Using a hard money lender allows you to leverage the property itself. These loans come with much higher interest rates than you're used to for mortgages, but if you can stay on track and quickly resell the home, you can close the loan out before paying too much of that interest out-of-pocket.
Get Professional Training
Hoping to make flipping your new profession, or at least a part of your life for the next few years? Take a few basic construction classes to learn how to do as much of the repair work yourself as possible. Even if you want to leave the rebuilding and installation of new materials to the professionals, learning how to safely and cleanly demolish a room can help you absorb labor costs when you're just starting out.
Find a Supply Deal
Aside from saving on the labor costs, it's well worth it to trim down spending on materials and supplies too. Even if you don't have a contractor's license, you may be able to talk your local hardware store or big box home improvement chain into giving you a professional's account. These accounts tend to come with discounts on merchandise and revolving lines of credit, two benefits any flipper can use when working on a budget. For more savings, look for a reclamation warehouse that sources unused or like new materials from failed construction projects to save up to 75%.
Organize the Work
Imagine that you know your tile installer is coming on Friday to do the kitchen floors, but that you also want tile in the bathroom. When you can arrange your work plans so that skilled laborers get as much done as possible in each visit, you'll find your costs staying under budget. Loading up the equipment and driving out to your work site will result in at least one hour of billable time even if you have nothing for your team to do, so keep the schedule organized and clump similar projects together even when they're spread out across the house. Skilled home remodelers know that it's best to get all the flooring done at once rather than trying to complete a room at a time, so take a page from their book even if you're still a beginner.
Look for Safe Corners to Cut
When you first find a property with potential, you likely want to polish it up perfectly before putting it on the market to get the maximum resale value. However, you may end up earning less if some of those projects, such as cabinet refacing in kitchen, that help you reach perfection cost more than alternative options. For example, most home flippers want to tear out all the original furnishings and start from scratch. However, if the flooring is in decent shape and just needs an affordable carpet cleaning to look like new, it makes more sense financially and saves time.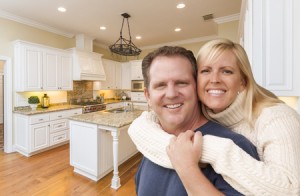 Your first house flipping project may not go exactly as planned, but if you use these tips, you should get enough of a profit to make your next purchase easier to plan. Keep building upwards with your flipping goals and soon you'll be an experienced remodeling expert yourself. Don't feel rushed when choosing your first property to flip since making it a success is the key to continuing the chain of profitable sales.