by Lee Flynn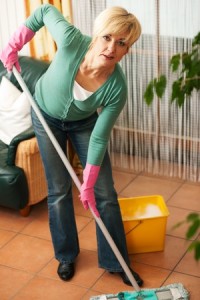 Keeping a cabin clean is no easy task. It's easy for us to get caught up in our day to day activities and put off cleaning until it's too late, leaving us feeling overwhelmed and discouraged. But keeping your home clean doesn't have to be a major undertaking. Here are some tips to help keep your cabin feeling fresh and clean.
Make a List for Daily Chores
The easiest way to keep your cabin always feeling clean is to follow a list. If you live in your cabin full time, create a list of daily chores to help you stay on top of the dirt. If your cabin is more of a part-time residence or vacation home, make a list of things to clean every time you leave. Create a separate list of things to do when you return in order to get things back up to your standard of clean. Don't let dirt and grime build up. Dirt makes a home look older, and detracts from its beauty. Clean your cabin always starting at the top of the room, and working your way down to the floors. Write down every possible chore you can think of that will help keep your home clean, and divide them up among the days of the week. Big tasks are always easier when you tackle them one day at a time.
Schedule Deep Cleaning Chores on the Calendar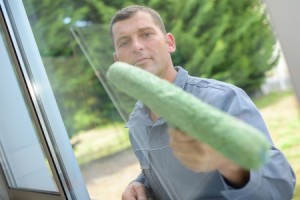 It's easy to forget how much time has gone by since you last cleaned (fill in the blank here). Use a calendar or an app to remind you when to deep clean things in your cabin so they never fall too far off your radar. Schedule in chores that don't need to be done regularly, but still need to get done once in awhile to keep your cabin feeling fresh and clean. This includes chores like spot-cleaning the carpets, cleaning your upholstery, cleaning and whitening grout, and cleaning dirt out of window sills and sliding glass door tracks. Periodically touching up the paint on your walls will help keep your cabin feeling new.
Don't Forget About Scent
Even the cleanest of rooms can feel dirty if it smells musty and moldy. When cleaning your cabin, search for ways to introduce fresh scents. Bring in air fresheners, light scented candles or get scented potpourri. Place a few drops of essential oils on the inside of your toilet paper rolls for a burst of freshness. Clean drains and garbage disposals with drain cleaner to get rid of unwanted odors, and put odor eliminators in the trash can. Use an upholstery cleaner to get rid of dirt and unwanted odors in your furniture. Change pet litter frequently, and when possible, open the windows to let in the fresh air.
Keep Your Cabin Organized
Nothing makes a home look dirtier than clutter. Too much stuff can make you feel claustrophobic, and can make a room look smaller than it actually is. Organize your cabin by getting rid of or selling things you don't use, and putting away things you do. Look for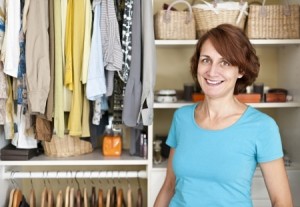 areas where you can hide your storage, like under beds, or in a decorative piece of furniture, or even in a shed in the back yard. Make the most of your book cases by using decorative storage baskets that hold a lot, but are also pretty to look at. Organize your closets so that all of the space is used efficiently. Organize your pantry shelves with containers and organizers, and arrange your food storage so that everything has its proper place. No matter how small your cabin maybe, it will feel bigger and cleaner when it is properly organized.
Whether you live in your cabin every day, or it's your home away from home, keep it feeling fresh and clean by following these tips.