by Lana Hawkins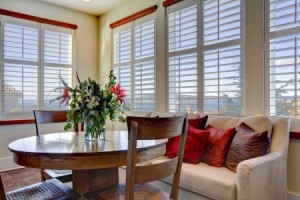 Not so long ago, the only option people considered when it came to window treatments for cabins were curtains. But today, the perspective has changed and people realize that window treatments play both a functional and aesthetic role on a cabin. They are the details that transform your cabin into home. But window treatments also protect your privacy from curious glances, as well as your belongings. They block the sun and solve the insulation problems. This realization led to an increase in the options that are on offer. The selection is so diverse nowadays that you need a guide in order to make the right choice. Don't worry, we got you covered.
What types of window treatments are available?
Blinds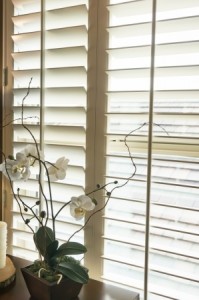 If you are looking for something simple and timeless, look no further than blinds. Discreet as they are, they are a perfect choice for those who do not wish to disturb the rustic look of the log home. They are also less expensive than many other options. Not rarely, cabins have those difficult-to-reach and very awkwardly shaped windows that you do not know what to do about. Well, blinds can fix this issue, too, thanks to their ease of installation and light weight. You can choose between vertical blinds, mini blinds, or wood blinds. The list actually goes on and on, but we find that these types are the most practical and best fit a cabin interior. Vertical blinds, especially panel blinds, offer you the opportunity to precisely control the light, and they are excellent for huge windows. Wood blinds preserve that natural feel of the cabin. Plus, they let you show off your personal style since you can paint or stain them any way you desire.
Shades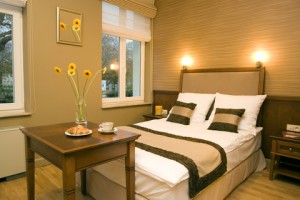 Shades are on the more sophisticated side of window treatments. They add a luxurious feel to the space. But this comes with a price, so they are definitely a bit pricier option that blinds. They are available in a huge variety of fabrics, colours and patterns. And if you are a geeky type who likes their window treatments with added features like temperature control and UV protection, shades are your thing. Roller shades are the most universal option. They provide you with excellent light control. Nowadays you can even opt for bottom-up rollers that keep your privacy intact yet do not block the sunlight. Roman blinds are made of soft fabric, and lend an elegant touch to the room. The folds even absorb some amount of sound, which makes them perfect for bedrooms. The choice of fabric is limitless, so they are very practical when it comes to coordinating your window treatments with the cabin interior décor. If you need a highly functional and at the same time highly attractive solution, go for cellular shades. Thanks to their double thickness, they keep the UV rays out, thus providing temperature insulation and maximizing the energy-efficiency of your log home. They also provide some level of soundproofing.
Shutters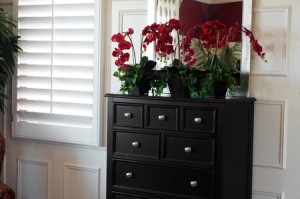 Shutters offer complete privacy and fit into the cottage-style homes perfectly. They come in solid and slatted varieties, as well as in different materials (plastic, metal, wood, frosted glass). Traditionally reserved for the exteriors, interior styles of shutters are also available and very popular. Café shutters cover just the lower half of the windows, so you can combine them with other types of window treatments, such as curtains, to get a nice focal point. The bottom and top halves of tier-on-tier shutters work independently and offer even greater light control.
Curtains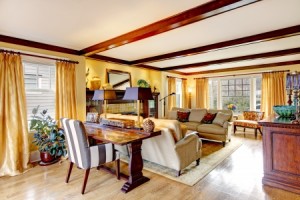 Curtains offer a lot of opportunities to be creative, but they really add value to your getaway home with their simplicity. To achieve this, stick to natural colours, non-fussy materials, and little to no prints. If you wish to add a touch of charm, use rustic valance. Don't worry if you do not have the real thing. An antique lace scarf or a simple red and white checked cotton cloth can serve the purpose.