by Paul Denikin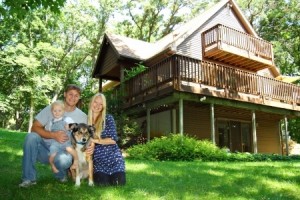 When you're preparing to sell your home, you are also preparing to spend money. Increasing a home's value through DIY projects won't be free, but it can be inexpensive and have a great ROI. Of course, without a professional background, you may not know where to start or how to do the projects you want. Home improvement resources that offer inspiration and step-by-step tutorials prove useful for homeowners getting ready to sell their properties, especially if you're a novice. Here are a few valuable home-improvement resources that will both inspire and inform your projects.
Better Homes and Gardens 
Better Homes and Gardens is a company that has been around for decades. Their years of experience have allowed them to compile a website of DIY information more comprehensive than most other resources. From lavishly altering your attic to turn it into a bedroom to pantry organization, there is bound to be advice for you, regardless of your project. They also have suggestions if you're not sure where to begin with increasing your home's value. You can either use their website or subscribe to their magazine.
Lowes and Home Depot
Nationwide chains, like Lowes and Home Depot, are the best places to start your DIY projects. They have all the supplies you could need as well as knowledgeable associates. Their paint sections will contain a clearance area where incorrectly mixed paint colors have been reduced by up to 90%. Provided the container has enough paint for your project, you may be able to paint an accent wall for just $3. Each also has their own monthly DIY workshop days where you may get some great ideas and instruction on home improvement.
Danny Lipford's Blog
Danny Lipford is a fairly well-known contractor with many years of home improvement experience. He runs a blog that covers all forms of home improvement, both outside and inside your home as well as hosting a TV show. While not all of his posts focus on DIY, there is still a wealth of information for a prospective home seller looking to spruce up their home.
Your Realtor
Assuming you are working with a realtor (and you should be), your realtor has likely seen it all. They know the ups and downs of the housing market, what clients tend to like, what is a bonus for the home's value, what detracts from it, and much more. If you're looking for quick tips and tricks to get the biggest possible offer on your home, simply ask your realtor. They might even know how to perform the DIY projects as well, offering experienced advice on simple things like sponge painting an accent wall or decorating your bathroom.
Improving your home for the sake of selling it means you want to spend as little as possible while earning the biggest payout. DIY is a good way to save money as contractors tend to be costly, but first you need a few good resources to get yourself started. Upping the value of your home doesn't mean enormous, difficult renovations. Sometimes, it just means adding a little paint, sprucing up your fixtures, and sticking a few plants here and there. What matters is that your home looks clean, decorative, well-made, and lived in.
Paul Denikin began learning about DIY home repair projects after his daughter, Maggie, was born with special needs. He has learned a lot through trial and error as he has worked to make his family's home safe and accessible for her. Today, he shares his DIY knowledge on DadKnowsDIY.com, a website that offers home improvement project how-tos and other accessibility information.