by Kristy Jones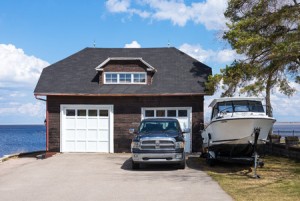 The garage is always considered the man cave where fathers would spend hours on projects and fixing the cars. It's also where the power tools are stored, so it makes perfect sense why dads reign over the garage.
However, garages are not just fit for cars. These can also be used to add extra usable room for the home or cabin. Those with bigger garages in the cabin can convert a part of it into something more useful. Garage conversions are investments that add value to your home and cabin while ensuring that the space is put into good use.
Here are four garage makeover ideas for your cabin that are perfect for every day who are looking into using that extra garage space for themselves:
Cabin gym. For dad's who love working out and staying fit, converting the garage into a cabin gym can be a great idea. It's also not just something dads can use as the entire family can use it to be healthy. Ensure that you have starter equipment for your cabin gym. You can start by having yoga mats, dumbbells, medicine balls, kettle bells, jump rope, stability ball, and TRX bands. These are affordable equipment that you can purchase from your local shop. Having a treadmill, stationary bike and even a punching bag are inexpensive additions to a cabin gym that will make all the difference in your family's health and wellness. This is a space that everyone in the family can use.
Game room. This is the ultimate man cave for every gamer dad and his crew. Once the final renovation, insulation, and wall covering are done, the exciting part of the makeover has begun. For a dad that enjoys war games, like Call of Duty and others, can add a combat kind of feel to the room. Others can take inspiration from their favorite games and experiment with the walls and the decoration of the room. For others who don't just want the game room to be about video games, adding a pool table, arcade, dart board, a foosball table, and other classic games can make it into a fun family space.
Sports garage. Sporty dads with a whole sporty family can transform the garage in the cabin into a haven for all your sports equipment. Often, the garage is where bikes, golf bags, and other items are stored away until the next use. This can make your garage a bit too messy. With just a simple makeover, your bats, balls, rackets, and sticks can sit in their proper holders while bikes and scooters can have their own respective parking spaces while they're still out of season. If you have multiple bikes, building a bike wall can free up floor space. Use hooks to store helmets and keep everything organized. This makeover won't cost you a lot but will breathe a new life into any garage. A designated sports room will keep everything in order. This garage makeover will prompt everyone to have fun outdoors.
Entertainment room. This makeover is not just for the dad who loves movies, it's also something that everyone in the family can enjoy. Invest in a large wall-mounted TV or have a projector ready. You can even go big and purchase theater seating for added comfort. Just make sure that the entertainment room is comfortable for everyone. Mood lighting also sets the ambiance and gives it a cool effect. Put up posters of the family's favorite movies on the wall for a cinema-like effect. Entertain guests and have a movie night or watch TV with family and friends in your new entertainment room. This will definitely be the family's new favorite spot for chilling and having a good time.
About the Author: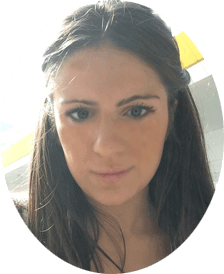 Kristy Jones is a DIY fan and enthusiast. She loves implementing life hacking topics especially about home improvements. She loves to declutter the home and would love to volunteer to help others live a clutter-free life. As the lead content curator for A Click Away Remotes, Kristy also contributes on writing other informative articles about basic architecture and house renovation.