By Lee Flynn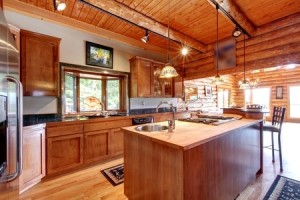 Remodeling a kitchen is among the best ways to change the value and achieve the elegance your house deserves. Since the kitchen is one of the most accessed areas in the house, you need to make sure that it is up to date with the latest styles that lead to your satisfaction and that of the family members. We are going to show you top remodeling tips that can make your kitchen look new and attractive.
Polish the Cabinets
This is the best way to give your kitchen a fresh and elegant look inexpensively. There is no need to spend thousands of dollars trying to buy new cabinets if they are still in good shape. You simply polish and reface them. All you have to do to is to ensure that the cabinets are suited for refacing. If your cabinet is made from real wood or a MDF board, it is okay to reface them. However, avoid cabinets that have laminate doors because they react drastically with a polishing gel. You can seek help with the kitchen cabinet refinishing if you don't know where to start or end.
Create a Kitchen Island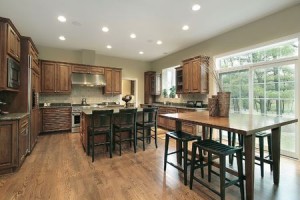 When I talk of a kitchen island, I simply mean that you need to convert a table lying around the into a kitchen island. This is something you can comfortably do on your own without hiring a professional. Make some tweaks to the kitchen layout and move the tables and old carts to form a mobile island. Having a workable island will give you the same look and feel without breaking the bank or too much work.
Do Some Work On the Countertops
Luckily, you can do the countertops on your own. Make sure you transform them from their old and ugly appearance to a more lively and alive look. Use vibrant colors together with shiny materials to achieve this. Go for granite and use it to cover all the countertops. If you want a cheaper option, use cement to make your own countertops and install your own laminate countertop if there is a need to do so.
Don't forget a Backsplash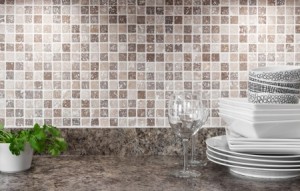 A kitchen backsplash is one of the changes you can't afford to miss if you want your kitchen to have the elegance you desire. There is a variety to choose from, and each option depends on your budget, taste and preferences. If you like to do it yourself, you can find lick and stick a better option since they don't need a lot of shaping. In case you want to match your tiles, you have to use a cutter to achieve a perfect result.
The Ceiling
Don't ignore the ceilings when remodeling the kitchen. A dirty and old ceiling is a put off to potential buyers and visitors who want to look at your kitchen. If you can't replace them, apply oriental rug cleaning techniques to help you make the ceiling look new. You might also consider adding texture and color to it to spark some life. Use ceilings made from antique tin tile since they are easy to paint and fit a particular color scheme.
Add Some Stripes

Kitchens tend to cry out for more design attention. That is why it is a good idea to add up some cool designs such as stripes on the walls. Adding stripes can make an old kitchen less embarrassing and more vibrant in the end.
Make the Kitchen Quiet
Everybody hates a noisy kitchen marked by squeaky wooden cabinet and counter doors. Make the room a bit quiet so that you can concentrate while you prepare your favorite meal. Introduce soft hinges and glides since the help you minimize slamming doors and cabinet drawers.
In short, you can get the kitchen you always dream about if you think outside the box. Also, remodeling a kitchen does not mean you have to break the bank. The simple techniques discussed above can just do the trick within a small budget.