By Chloe Taylor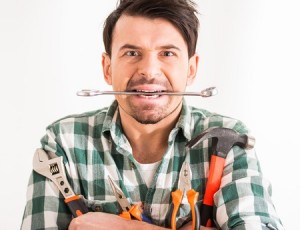 Having a cabin is an amazing privilege, but with great privileges come great responsibilities. Not only that you have to maintain it and keep it clean, but you have to fix the malfunctions, repair the damages and decorate it stylishly enough to cause envy amongst your friends. We know that owning a cabin reflects a certain vibe of connection with nature and being capable of hard labor, but some jobs are best to be left to the professionals. Do not worry, though, there are plenty of tasks where you can show off your DIY muscles. We will help you understand the difference, and evaluate wisely what is and what isn't within your possibilities.
Fireplace Maintenance and Repairs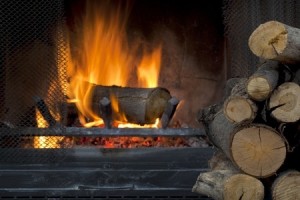 Could you imagine a cabin without a fireplace? It is what makes it so warm and cozy, so it's very important to maintain it properly. Clean the inside of the fireplace, and the chimney too, when you find it fitting, and do a full maintenance check once a year. Even though your fireplace can endure a lot of heat, the brick, mortar and panels can crack and crumble over time. This can be very dangerous, so do your best to fix it as soon as possible. If the cracks are not too large, this can easily be a DIY task. For any major repairs, you should call in the professionals.
Dealing with Mold and Humidity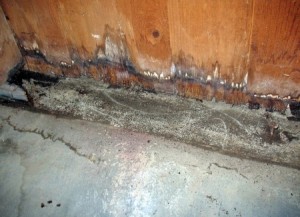 A cabin near a water surface is the dream, but it also has its downsides (such as mold and humidity). This is a most common case with cabins that are closed-up for weeks or months. So, you can open the windows occasionally, but that can never be a complete solution. Instead, call the experts to solve this problem from its roots and eliminate the moisture all together. HVAC contractors can help you improve the ventilation and air-conditioning, so you don't have to worry about the mold anymore.
Kitchen and Bathroom Facelift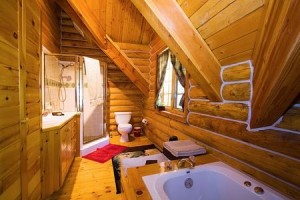 These are the two most important rooms in your cabin. There are some things you can do here by yourself, such as painting the wooden surfaces and replacing the handles on the cabinets. If there is a problem like leaking pipes, troubleshooting toilet, clogged pipes, sewage leaks, slow-flush, and other related issues (e.g. on-site septic waste disposal) you better call in the pros.
Paint… Everything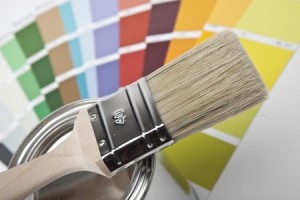 Take the brush into your hands and swipe some fresh layers of color on everything – from the floor to the ceiling. It will breathe in a new life into your cabin and make it warmer and cozier. You can even have some fun with the choice of colors and create blue and white stripes to reflect a nautical vibe, or green to inject a sense of nature inside. You can go as far as to splash the furniture with some pop of color.
Make It Cozy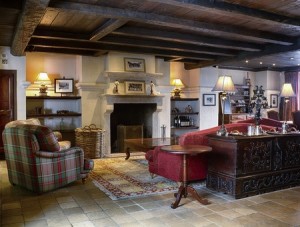 You do not need an interior decorator to tell you that a cabin should look cozy, and what the elements of such appearance are – warm hues and soft, fluffy items come to mind first. You will need heavy curtains, knitted blankets, large throw pillows and area rugs to make it as cozy as possible. The last one seems as the most significant cost here, but you can find a lot of stylish cheap rugs online and in stores, that can match the rustic style you are trying to achieve.
Extend the Comfort to Outside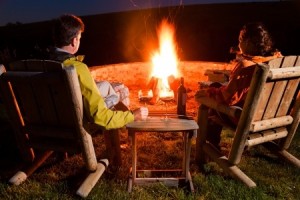 You did not buy the cabin just to be locked in inside it, but to enjoy the nature as well. So, make this possible by expanding the comfort you have inside to the outside. Set up a fire pit somewhere where you can see it from the inside. You can decide to buy outdoor furniture and surround the pit with it, or you can go with a more rustic look and simply arrange the logs around the pit. As for the further landscaping, if you have the time, do it yourself – it can be very satisfying.
As you see, most of the smaller chores you can do by yourself, but as soon as you notice that some repair or remodel is out of your league, take your phone and start dialing, because sometimes in our desire to fix things, we can actually make them worse.