By John Miller
A cabin is a great escape from busy life in the city. It allows you to relax peacefully from any obligations you have at home. No work colleagues annoying you for projects, and no usual daily routines. While it's important to have a cosy place to stay, it's just as important not to neglect the exterior of your cabin.
We take an immense amount of pride in our appearance of the interior of our home. However, we fail to continue the improvements on the exterior. The exterior is the first impression people will get and as we all know, a first impression is a lasting one. Even as an occupant of the cabin, you would want to have an outdoor area that brings enjoyment and comfort. Here are some great, easy improvements that can rejuvenate your cabin's surrounding.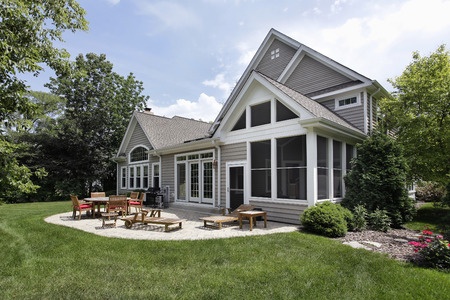 Clean Cut Landscaping
Creating a clear, and clean landscaping area can help create a definitive focus and also increase the value of your cabin. Based on a study conducted by Michigan University, homeowners achieved a 109 percent return on every landscaping dollar invested. That's higher than any other home improvement solution.
To create a clear landscape for your outdoor area, it's as easy as mowing the lawn. Lawn mowers are a great way to create a clear, expanding space. While mowing your entire lawn may be a rigorous work, it is extremely beneficial for creating a welcoming space.
If you want to do something less time consuming, edging the lawn is also a great wat to continue the look of having a maintained and tamed garden. Creating an edge between the lawn and the garden bed can be achieved by using a sharp spade to create separation or an electric edger that will minimize time and are very effective.
Creating Outdoor Living
When you're in a magnificent location, your cabin's exterior living should match the beautiful surroundings. You want to enjoy the scenic terrain of Ely, Minnesota by having an awesome outdoor living area. Creating an accommodating outdoor living space is great for relaxing and taking in the serenity of your surroundings. Creating a specific outdoor area for entertaining purposes is also important, so your outdoor area needs to evolve into a multi-functional platform.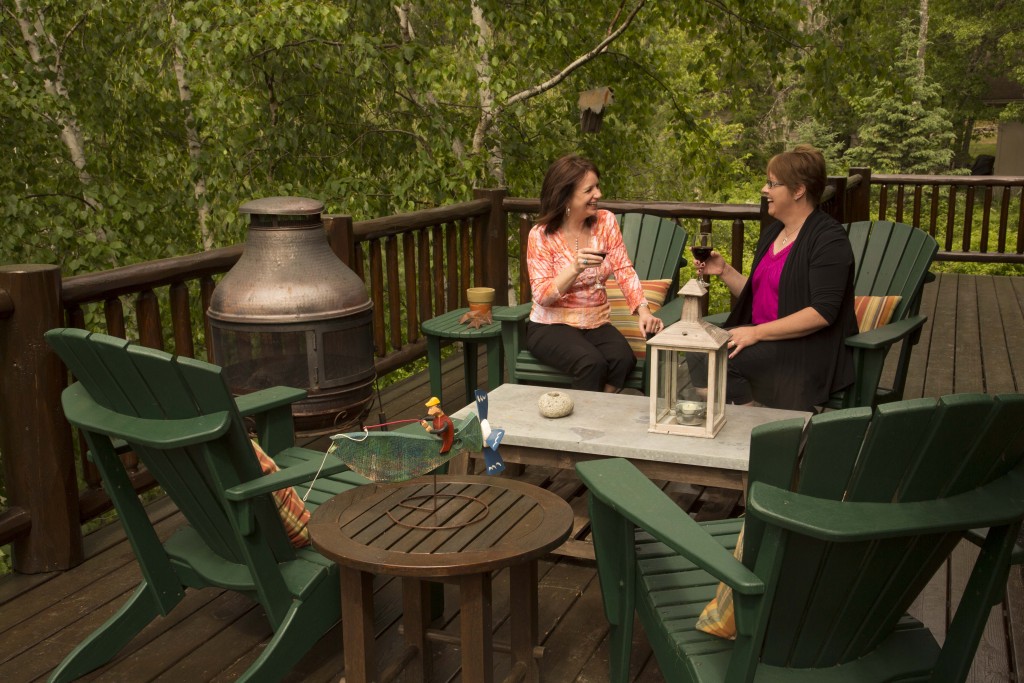 Having an outdoor retraceable awning will create a multi-functional outdoor area, without crowding the space. During colder conditions, you are still able to enjoy your cabin whilst remaining protected from the rain and thunder. Once the awning is retracted, it creates a consistent flow between the interior and exterior of the house. The cabin should be inviting and cosy, whether you are on your veranda or in your lounge suite.
Clearly Defined Pathway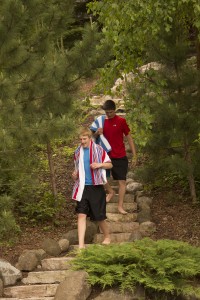 Implementing a clear pathway for your cabin is extremely beneficial for your outdoor area. Having an unstable and hazardous pathway can lead to substantial injury. Preventing this could be as easy as removing slippery moss, loose pavers and overgrown weeds. This will enable a stable surface for the pathway.
If your pathway is in need of restoration with re-levelling or re-paving, you can save money by using recycled pavers. Repaving the restored pavers can create a clean and clear path in your outdoor area without costing a pretty penny.
With a continued presence of an outdoor area, a well-maintained and planned landscaping design can reduce your cooling and heating costs by up to twenty percent. This is just creating extra value to your fresh surroundings, as well as a relaxing area for your comfy and cozy cabin.