by Amy Jones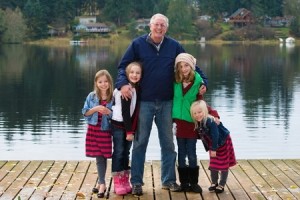 There's nothing like the lake on which you grew up. The one you looked forward to visiting as a kid each year during the Fourth of July or a family reunion. The one you played in the shallow water for too long and got leeches. Everyone I know who lives on a lake tells me their lake is "the best lake." My favorite is my grandparent's home on Sand Lake in northern Minnesota. But these other Midwest waters each have their own special something that makes them worth visiting this summer.
The Adventurer's Lake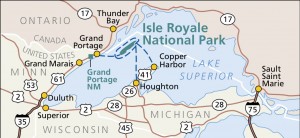 If you love the outdoors, visit Isle Royale National Park in Michigan. You'll always have something to do with a variety of ranger programs and excursions to engage in, miles of rivers and waterways to kayak down, and even sunken ships to explore by scuba diving. The park is located in the middle of chilly Lake Superior, so it is only accessible by seaplane or ferry. But once you arrive, this pristine, protected park is so worth it.
The Family Lake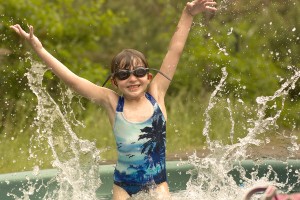 Minocqua, Wisconsin is a fun little lake town in northern Wisconsin for the family to enjoy. Dubbed "Nature's Original Waterpark," the Minocqua area has quiet, serene waters with plenty of jetskiing, swimming and fishing on its 3,000 lakes. Kid-friendly hotels, resorts, and museums span the area, so don't worry about having too many water toys and sandy swimsuits.
The Nature Recluse's Lake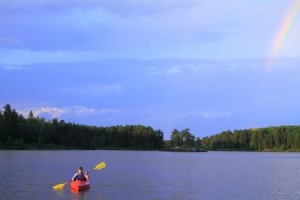 Who needs cars when you can travel by boat? For those of you seeking a well needed, relaxing vacation, make a trip to Voyageur's National Park near the Boundary Water Canoe Area Wilderness and bordered by Canada. A not-so-secret secret: the lakes are best experienced by leaving your car at one of the several visitor's centers. Exist right next to rocks that are 3 billion year old, fish for walleye, or kick back with a book on Rainy Lake. At Voyageur's National Park, you become a part of nature.
The Metropolitan's Lake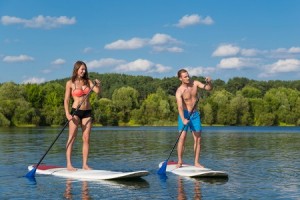 If you're taking a trip to Minneapolis this summer, don't forget to check out the lakes. While you might think city lakes aren't all that, think again. Lake Nokomis is one of my favorite South Minneapolis lakes to visit with friends. You'll find people paddleboarding, picnicking and having a beer at the concession patio. Don't get me wrong; the local craft brews are good. But the beef hot dog with kimchee and a fried egg is out of this world.