by Lana Hawkins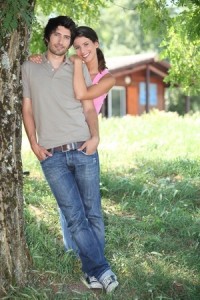 Having a cabin deep in the woods is a great way to escape from everyday problems, noise and people. Even if you use your cabin only for family vacations, it does not mean it should be uncomfortable and empty. Besides making it cozy on the inside, decorate and equip your patio, too, so you could enjoy hot summer days in a fresh air of the forest.
Rustic Colors and Fabrics
Since your cabin is in the woods, surrounded by nature, you might want to be one with the nature and match its colors. When decorating your cabin patio, make sure to match the whole build with the rest of the cabin and to incorporate as many as possible rustic and natural tones into the furniture. Opt for shades of gray, green, brown and yellow for the furniture and its accessories; use patterned fabrics for the cushions and even a small rug. Do not be afraid to mimic the colors of the nature and give character to the patio. Arrange a few beige or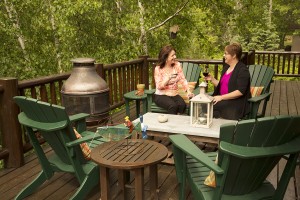 green cushions on your furniture and repaint the chairs and table into soft shades of gray, or simply leave their natural wood color. The fabrics you use should be natural and easy to maintain, such as linen and cotton, so you would maintain your whole cabin eco-friendly, too.
Think about a Fireplace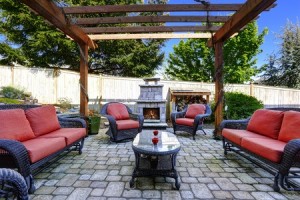 One of the best decorations for your cabin patio could be an outdoor fireplace. Even though you are outside, patio fireplace will provide you with warmth and pleasant atmosphere. You can even make your own brick fireplace, build in a barbeque, and enjoy summer days with your friends and family. Also, you can set up a small round metal fire pit in the center of your patio, surround it with chairs and enjoy long nights chatting and drinking with your friends. These romantic decorations always make the atmosphere cozier, and they could keep the pesky bugs away from your chill zone.
Perfect Outdoor Furniture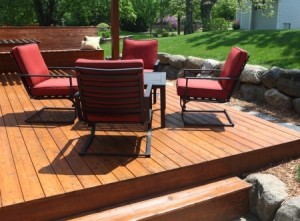 You should opt for natural materials such as wood, wicker or even some kinds of metal, in order to blend into the natural environment. All of your patio furniture should be firm and durable, like Wintons Teak outdoor furniture, and it is the best to search for hardwood materials. For comfy seating you can set up a beautiful sofa made out of wicker and lay a few cozy white cushions on it. If your patio is rather small, you can organize a cast-iron coffee table and arrange a few chairs of the same material. For more flexibility and natural tones on your cabin patio, you can arrange a few foldable chairs and benches, or set up a low teak table and a few pillows for sitting on the floor. Whatever you choose should complement the whole natural style and look of your cabin.
Decorate with Plants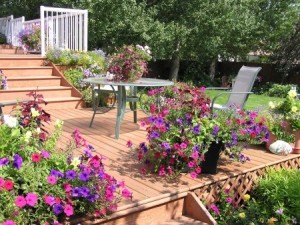 For your cabin patio you might want to choose some plants that are easy to maintain and that can stand the heat for a long time. For example, you can plant a couple of Angel's Trumpets around your patio and have beautiful and sweet-smelling colorful flowers as a decoration. If you prefer smaller potted plants, you can decorate your patio with agave, which brings a whole new atmosphere with its sharp leaves or plant bamboo and achieve a Zen-like atmosphere.
Give Home to the Animals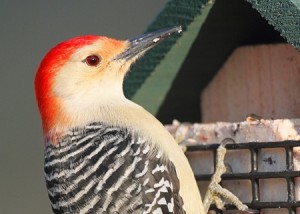 To bring even more nature to your cabin and patio, you can set up a few bird houses and feeders on the outside of your patio. Make these yourself, as a fun family project, and give cute singing birds a place to crash and feed. Also, if you have any pets, you should consider providing them with a nice wooden house on your patio, and show that that they are truly a part of your family.
As you can see, there are various ways to decorate your cabin patio. Just make sure to keep everything eco-friendly and clean. Reunite with nature and have peaceful vacations away from the city, enjoying your cozy cabin.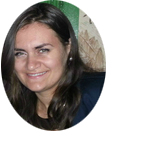 Lana is a student of Architecture and a food lover from Sydney, Australia. She loves writing about interiors, but her specialty is landscape design. She enjoys playing in kitchen and cooking for her friends and family, spending time in nature and learning about other cultures by travelling.