Presented by Chef Patrick Moore, the "Getaway Gourmet"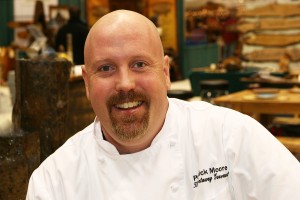 A "PB&J" sandwich might be okay in a grade school lunch bag, but you never have to settle for it again at the cabin!
The Lake Home & Cabin Show's very own "Getaway Gourmet," Chef Patrick Moore from Brule, Wisconsin is back on the show floor whipping up three of his favorite "Sandwiches To Die For!"
How does a Spicy Grilled Fish Sandwich with Dill Cream and Pineapple Slaw sound?  Or how about a tasty Italian Grilled Chicken Sandwich with Roasted Garlic Mayo?  Or maybe you're in the mood for a Grilled Vegetable Wrap with Roasted Red Pepper Hummus?
So put a lid on the peanut butter jar and head on back to the "Getaway Gourmet Cooking Stage" at the back of the 100 aisle.   Don't miss the popular cooking demonstrations at the show this year — free recipe cards and sandwich samples will be served!  Cooking demonstrations will be presented a  number of times each day.
Friday – 3, 5 & 7 p.m.; Saturday – 11 a.m., 1, & 3 p.m. and Sunday – noon & 2 p.m.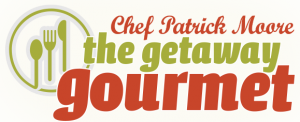 The "Getaway Gourmet Cooking Stage" was created and built by WisconsinPavilions.com.