By John Miller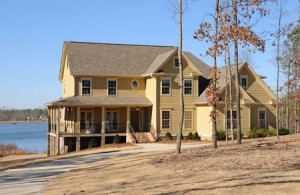 Everyone loves stylish designs that make a house look like a home, but home security is also an essential element to a home.  One cannot afford to neglect security when designing a house and vice versa. Both these things are equally important and must be paid attention to. So without much ado, let's have a look at some design ideas that can double as security features.
Functional and decorative gates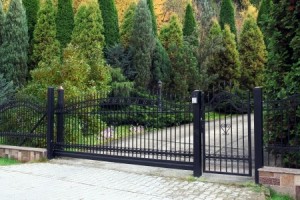 Not only do a sturdy gate and fence add value to your home, as well as look good, they serve as a deterrent to thieves.  Most thieves will look at the fence and believe there is a security system in place as well.  In most cases, this will make them look elsewhere for an easier target.  Wrought iron gates with intricate designs also add a classic element of style.
Attractive doors that cannot be breached
S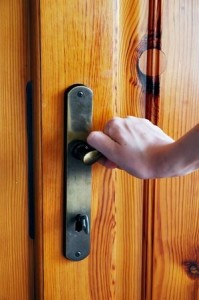 turdy doors that cannot be breached can still be stylish and attractive.  It is important to reinforce your doors, in particular, the garage doors.  These type of doors are like traditional doors, with a doorknob, but they can prevent entry.  If you have any glass in your doors, consider it them with unbreakable options.  If you are in the market for new windows, spend the extra money for ones with thick glass and double locks.
If you have a cabin, you need to be special careful in preventing thieves from being able to access your garagage door.
Hidden cameras in decorative items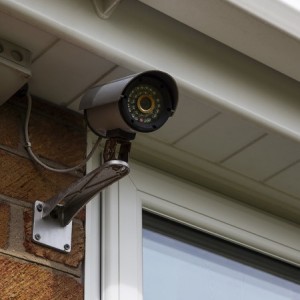 Security cameras have come a long way in recent years.  Good quality cameras are smaller than ever, and you can hide them in places where they will never be found or detected.  You can set up an attractive birdhouse for your feathered friends to make a home.  Inside, you can stash a camera that will keep an eye on your property at all times.
No thief can take the time to check your property for hidden cameras, and you can place the cameras in strategic places where you can monitor every inch of your property.  With today's smartphone technology, you can also monitor these cameras when you are not home.  It also pays to have a security company such as ADT to monitor your property at all times.
With a home security company to monitor your home, if a break-in is attempted, the security company will know about it and summon police to the scene before the thief can get their hands on your valuable items.
Decorative window bars
If you're worried about burglars gaining entrance through a window, you can put a stop to that with decorative window bars.  There are many choices out there that can add to the look of your home, without making it look like a jail or prison. Some good options include the Starburst design. It is an excellent idea, and some companies can do custom designs if you have something specific in mind.
It is traumatic to have your home burglarized, and it can be expensive to replace items that are taken.  It can also make you feel uneasy at home, and that is something no one wants to go through.  By incorporating these home security design ideas, you can greatly lessen the odds that you will become a victim.