By Kristy Jones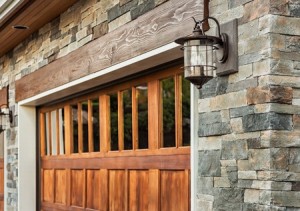 Not only does it serve as a storage area for your automobiles, heavy equipment, useful tools, and expensive stuff that takes up so much space inside your home, but your garage also acts as a main entry point for burglars who may be planning to get inside your home while you're away. Make sure there's an almost zero chance of burglary happening to your home. Doing something to protect your home really gives you that immense feeling of security and stability, especially when your family is taken into consideration.
Keep your garage safe by taking a look at these effective strategies to stop burglars from accessing its access point – your garage door. Here are 8 tips that will help you make that one huge step ahead of danger and stay out of it for the rest of your life.
Make it appear more secure from the outside. Install a lighting system which would brighten up the outside of the garage area at night. Enhance it more by installing a motion detector and/or CCTV. In this way, burglars will have to think twice whether or not to put your garage in their list of targets, since it wouldn't only make some noise once detected, but it also records the burglar's act.
Install a wireless burglar system. In the event a burglar breaches your garage's security, a loud siren scares the burglar away. Not only does it tell you you're being burglarized, it also alerts your neighbours that such event is happening, which may then lead to the burglar's and to an increase in the sense of security in your community.
Use advanced rolling code technology for your garage opener system. This may appear pricey but if you want a more modern garage door, then one that integrates a "rolling code" technology will be the best thing for you. What it essentially does is that it prevents hacker-burglars or "code grabbers" from recording your everyday access radio signal (code) by changing the door's access code every time you use the remote.
Shift to solid-core wood or reinforced steel material type of door. By doing so, you are ensuring that the door is sturdy enough to protect it from any type of machinery that the burglar will use. You may also prevent usual kick-in burglary attack by opting to install Door Devil Anti-Kick doorframe.
Try windowless. Prevent peeping burglars by exactly stopping them from doing so. Burglars usually look through the windows to see if there are potential valuable stuffs inside. Replace your garage door with a windowless one. If you dislike this idea or if it's costly for you to shift to windowless, then you can frost or cover the windows with translucent window film to allow light in but keep your valuables out of sight.
Keep your remote out of reach. Your garage door opener remote definitely acts as "that" accessible key to your home. Keep it with you while you're at work and not in your car where strangers might steal it.
Maintenance is key. You may be having that ultra-modern, extra sleek roll-up garage door which others want but can't have, but if you don't look after it for some time, it may just undergo corrosion or worse lose it mechanical strength. Take a look at least every once in a while.
Don't leave your garage door open.  You may be enticed to show off some of your priciest collection. Or you may be one of those who would just like to keep your garage open to the public. But this is one of the simplest ways yet sometimes the hardest to implement because the security of your garage now lies in your determination to keep it that way—closed and burglar-free. If you're really up to it, behavioural change has to happen. Keep in mind that your garage door has to stay closed at all times. Don't give them that chance even if you're just going to pump your car some gas in the station nearby.
Hope these strategies have helped ensure that your garage door is more secure than ever. And don't forget that when you purchase any of the tools mentioned above, you should always buy from the most trusted home security companies in your area. Always check out their clients' feedbacks. Due diligence, in the end, always pays off.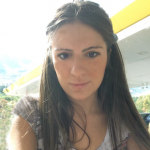 am a DIY type of gal with a lot of experiences in architecture, crafts and basic house renovations. I love writing on my personal blog, biking, bonding with friends and, most especially decluttering things at home for fun. Currently, I am working as an office staff at A Click Away Remotes.