By Lana Hawkins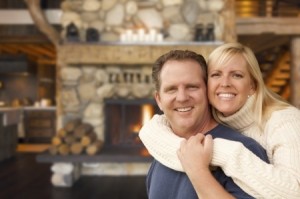 Do you know those movies where the family gathers in their cozy home, enjoy the crackling sound of the fireplace, drink hot cocoa and watch through the window as the seasons slowly change? Well, what if we told you that with just a couple of simple tips and tricks, you too can become the protagonist of your own movie. Here we will provide you some ideas on how to snuggle up your home for these upcoming cold days and create a comfy atmosphere with a rustic and warm ambient.
Furniture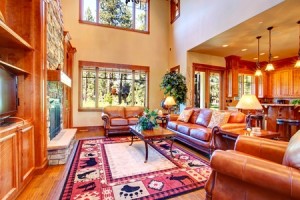 When it comes on choosing the best furniture for your cabin, it is recommendable to go for wooden furnishing. Nothing says rustic and rural more than a birch cabinet or a sofa made from redwood. Mahogany, oak and maple also make great choices for tables and chairs. Just make sure to make them appear cozier by adding colorful and soft cushions, blankets and quilts all around the cabin. Colorful ottomans and rugs can make a great addition to the complete rustic look you are trying to create.
Lighting and Colors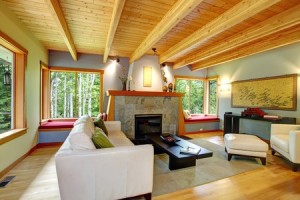 As summer is long gone and you cannot rely on natural sunlight that much, it is better to invest in some good lighting. In order to add to the ambient, consider some candle chandeliers that will certainly make a great impression. Fortunately, nowadays with the technology so widely spread, you can connect your cabin in a way where you will be in a position to adjust the lighting any way you like it. When it comes to choosing the appropriate colors, if you wish to make your cabin appear warmer, it is best to opt for some warmer and deeper colors such as maroon, orange, brown and even some shades of yellow.
Materials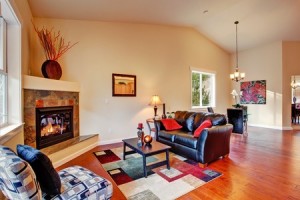 When deciding on the prefect material that will grant you that special warm and fuzzy feeling, the best option is to choose hardwood floors. This can be accompanied by some rustic-like woolen carpets that will just add to the whole ambient. Of course, if you are wondering what other materials to choose to contribute to the complete look, make sure to opt for some metal or even copper. This can be a great addition for the sink, fixtures and knobs. Another great extension is to incorporate some leather moments in the house.
Fun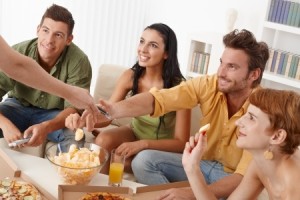 Of course, there is no better feeling than enjoying these moments and surroundings in the presence of your loved ones. In order to spend some quality time together with your family, a Universal Home Theatre is an indispensable addition to your cozy cabin. Also, make sure not to forget the board games we all grew up with, like monopoly and scrabble, or even some card games. The best way to create memories is snuggling together near the fireplace and just sharing a laugh together.
Can you imagine the cold wind howling through the windows, the snowflakes falling outside, creating a magical wonderland, while you and your family are relaxing in your warm cabin, surrounded by only feelings of joy and warmth? This does not need to stay only in your imagination. Just by following a couple of these tips, you may create a wonderful and cozy ambient where you can run away from the world and live your own fantasy movie.
Author's Bio: Lana Hawkins is an architecture student from Sydney, Australia. She enjoys cooking and knitting, but her truly passion is writing about home décor. She is a regular contributor to Smooth Decorator and she loves reading about sustainability.