By John Miller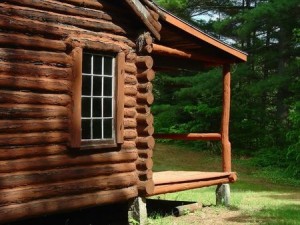 Log cabins offer a wonderful way of escaping from the routine for a vacation. We all love to spend a weekend or so in a traditional log cabin but what about the idea of having one at home as well?
If you have enough space on your property then this could be a terrific move that gives you a whole new lifestyle to enjoy.
Take Breaks at Home
Few people are lucky enough to be able to take as many vacations as they would like throughout the year. Would having a pretty log cabin give you an enjoyable way of taking breaks without even leaving home?
If you do this then you can have great fun by spending weekends in your own log cabin whenever you want to. It might only be a short distance from your home but it could feel like a world away from the stresses and strains of normal life.
Of course, you might still decide to take advantage of any opportunity you get to head off to a different log cabin on a vacation. Having one at home is only likely to increase your love for this lifestyle, rather than diminish it.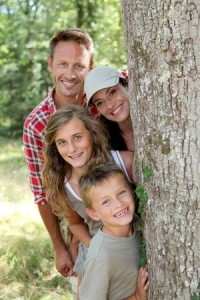 Spend Quality Time with the Family
Many of us complain about not spending as much time with the family as we would like to these days. There is no doubt that modern life makes it difficult to do this but maybe having your own log cabin could be exactly what you need.
This could be the ideal setting for spending some quality time with your loved ones in a comfortable and relaxed setting. Making the short trip from your main home to the cabin could be like entering a whole new world where everything is better and more exciting.
The kids are sure to love playing in here as well, as they will see it as an exciting place to have a great time in a different setting. Meanwhile, the grownups can play some classic table games with them, tell them interesting stories and maybe even cook something special outside on a barbeque.
If spending quality time with your family is important to you then adding a log cabin to your property could be the perfect way of doing so and a great investment for the future. It is almost certain to become the favorite spot of everyone in the family.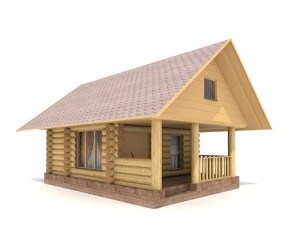 Try a New Hobby
Could trying a new hobby be a fine way of adding something interesting to your lifestyle? This is a great idea that can make life a lot more fun for you in the future.
If you are looking to buy a new house then it could make sense to look for one that offers you enough space for a log cabin to carry out your hobbies in. It could end up being your favorite part of the property.
Of course, once you have a log cabin ready to use there is no limit to how you use it for your hobbies. This could be an ideal spot to try painting or writing, to start a collection of some type, or else to do whatever it is that you have always wanted to do.
Having a log cabin in your property can open up some incredible new possibilities for you and your family in the future.