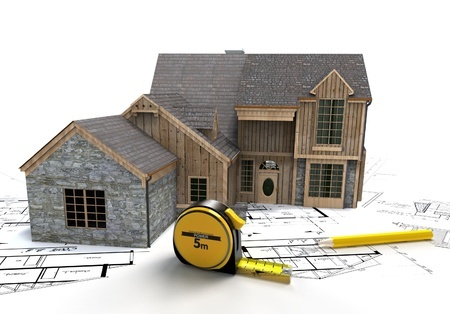 By Ella Andrews
Having a good log cabin is a perfect addition to our ways to enjoy the natural world, but you cannot simply buy or build one and expect it to last without proper maintenance. The great outdoors holds many dangers to its well being and you are expected to be on the lookout for them so they can never become a breaking point. You will need to take good care of every aspect of your log cabin if you want to enjoy it in the long run. House clearance and disposal of any junk can be a done with ease after you are done maintaining and working on the log cabin as well. The tips ahead will help with the maintenance part of the job:
If you are still in the process of building your log cabin and you are considering making it, then this will be the best time to think ahead and to plan for a few things before you get to them. Making sure your log cabin has a good foundation and a solid base will really keep the more vulnerable elements safe from potential pest infestations and the wood-warping moisture. Make sure you have an absolute minimum of six inches of base for your cabin.
A good thing you need to pay attention to is the roof eaves of the design you have in mind. These will help keep the roof timber as well as the walls of your cabin perfectly dry. Make sure they will protect both from rains and snowfall during adverse weather conditions.
You will also need to have a way to deal with water flowing down, so a good runoff will get the job done. Downspouts need to be well-made and maintained if you want to keep the place dry and sturdy. Cleaning the gutters is a necessary step, so make sure you deal with this or you hire someone to deal with their cleaning for you. You also need to make sure your floors are clean, so tracking mud in will make efficient and thorough carpet cleaning and even upholstery cleaning really difficult for you. Consider this a part of the maintenance process, so you won't have to track in insects as well.
If you want to keep your home really resistant to pest infestations, then you will need to make sure you keep the structure as secure as possible, not allowing termites and other nasty little critters and insects to do any damage. Doing that can be easily done by focusing on a rock base for your cabin, as well as ensuring you have no plants around it in a safe perimeter to avoid attracting insects. The same goes for mulch, as it will allow the housing of some insect species. The lack of plants will also allow for better air circulation and faster drying of the cabin in spring.
You can also keep a maintenance diary so you can note all problems that have occurred and what you plan on doing to deal with them. It will take a bit of work, but it will be well worth the effort.
Read more helpful tips on cleaning and maintenance at: http://carpetcleaningchiswick.org.uk/