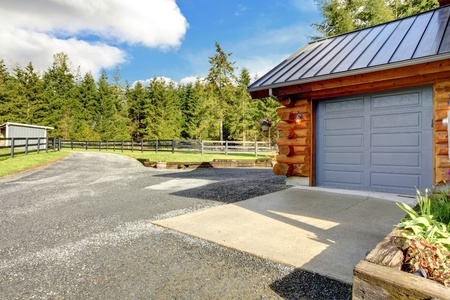 Maintaining your home, be it your city home or cabin, is essential. A key part of any home is the garage. Often, this is the neglected part of the home. Many opt to cut corners to save on building materials at the expense of the garage.
However, every homeowner should realize that this part of the house brings is just as important as the master's bedroom. It can be the easiest to get into if not secured properly. This can lead to burglary among other things.
If you want to beef up the garage security in your cabin, here are some reasons to convince you to do so:
Better security. This is the most obvious reason for improving the security system in your garage. If you don't stay in your cabin throughout the year, you would want the peace of mind knowing everything's okay while you're in your city home.  This prevents theft and other crimes from happening. Remember that your car is parked inside your garage. It would be a nightmare to wake up to a stolen car in the morning. You might be even storing other essential items in your garage. A boost in the security of your cabin's garage prevents all that. Even if you're staying in your cabin, you can confidently sleep that you and your family are secured.
Helps adding extra storage space. If you have a more secured garage, you feel more confident in storing other valuable items. You don't need to fill your guest bedroom with some seasonal items or junks from your house. The garage is a great additional storage space in the cabin. Stash away your bulky items in the garage without any worry. Once you have improved your garage security, you can store your summer furniture or your Christmas decorations there.
Improves energy efficiency. Newer and improved garage systems are often more energy-efficient compared to older ones. These are frequently better insulated to keep your garage cool during summer and warm during winter. This means you are spending less on your power bills.This can also help in protecting the items inside your garage.
A new garage can look significantly better aesthetically. Secured garage doors come in different styles and looks that can complement your cabin. This variety allows you to find a garage that suits your taste. Some can even be tailor-made to match your cabin. This makes your cabin look good while not only giving it better security. A better garage improves the overall appearance of your cabin and adds greater curb appeal to your guests and prospective buyers.
Maintenance and time. Better garage equates to durability and lower maintenance. If you don't have the time to mind your garage and maintain it from time to time, then you ought to upgrade it. Garages with better security systems are tough and can withstand the changing weather and seasons. Once you have changed your garage, you don't need to spend time in maintaining it. You only need to do occasional cleaning to keep it in shape.
Secure access. The garage is another entry way to the home that many people seem to forget. It is the easiest access point to your cabin. It used more often than the front door as most people leave the house through the garage. As much as you want to secure the front door, it is also essential to secure this other access. A standard garage door can be easy to break into.An improved garage security system also secures this access point. This adds an extra layer of security to your cabin to ensure that no one gets in through your garage.
Add value to your property. A new and secure garage can add more value to your cabin. Better security system makes it an appealing and valuable home. Because better garage doors last longer and adds security to the entire house, this ensures that your home becomes even more valuable. This helps in increasing your property's worth by up to 10 percent, in case you're planning to flip it. A real estate agent can tell you that a secure home tends to sell faster. This is an investment that can increase your cabin's value and salability.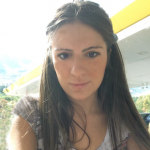 Kristy Jones is a DIY fan and enthusiast. She loves implementing life hacking topics especially about home improvements. She loves to declutter the home and would love to volunteer to help others live a clutter-free life. As the lead content curator for  A Click Away Remotes, Kristy also contributes on writing other informative articles about basic architecture and house renovation.