By Ella Andrews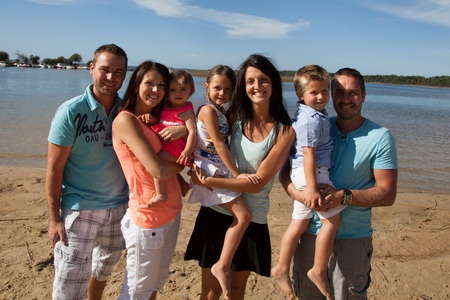 There are great benefits to renting out a cabin and enjoying your vacation in it, but you will need you ask yourself a few questions before you jump onto the opportunity and making it happen. The following examples should serve as a good reminder of what needs attention during the process of renting:
What do you have to bring along?
That and the more important question being what you really don't need to bring along. Think on the meals you will need to plan, deal with the basics of what you will need, such as knives, silverware plates and bowls among other things. Use the chance to be well-prepared so nothing will be lacking when you move in. You would also do well to get some cleaning supplies as well, since the cabin may not have such and you will need them. A lot of cabin rental companies will offer a detailed list of things you will be able to expect the cabin to possess.
Are there any seasonal rates and a necessary length of stay?
A lot of cabins will have a minimum stay of at least two nights, but that number can go up during specific seasons. Most companies will also have changes in their rates throughout different seasons, so you will need to work on fixing them. Rates will generally be higher during the months of April all the way to October as well as holidays, so you would do well to book well in advance if you want to work things out. You can usually get the best deals from November to March due to it being off-season and less busy all around.
Will there be any hidden fees?
In cases with most cabin companies the fees are not hidden, but they will be setup in such a way as to show you the extra you will need to pay for a number of things, such as cleaning, damage deposits, processing and more. Naturally, this is part of the service, so it is to be expected. After all, you will leave but someone will need to deal with carpet cleaning and upholstery cleaning after you're gone, so this is something that is part of the final price.
Where are the cabins located?
Now of course you can check things out on online maps, but having never been there you may need to keep a few things in mind. For starters, how close are you to any populated areas? How long would it take you to walk/drive there to one in case you need medical help or something similar? You will need to know this so you can stay safe in many situations that could happen in the wild. Just because you plan on living in the cabin doesn't mean that the animals in the area will suddenly cease to exist. Stay safe and plan your stay accordingly, so you can react if bad comes to worse, making the drive and knowing the road back to civilization if need be or your exact location for medical help.
Read more helpful tips on: ecarpetcleaners professional services