By Ella Andrews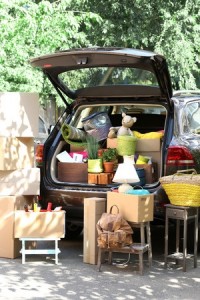 Getting rid of potential junk around your cabin can be a taxing experience in more than one way. Whether you need to get rid of something large or you need to deal with multiple small items, you will need to be well-prepared for it. The following junk removal tips aim to make your life easier in such situations:
Hire a Junk Removal Company
The best and easiest way to deal with the issue in most cases is to contact a good junk removal service to handle it for you. They will have the time, professionalism and experience you will need to make it happen, especially if you dealt with construction of your log cabin recently and you want the area cleaned. If you need to dispose of bulkier items that may not be picked up with ease, then you can really benefit from using a company of this type. They will have the manpower and equipment to take on the job without you having to worry how you can deal with it. Call up a company of your choice and ask for a quote, then see about getting a representative of theirs to come over to give you a more accurate final price for what you need done. There are certain tasks they will not handle, such as explosives, liquid waste such as Freon, asbestos, hazardous waste, chemical spills and anything with gas oil in it, since they are forbidden to do so by law.
If you really don't have a large pickup truck or a good SUV, then you should consider using a dumpster truck to give yourself a chance to do clearance of your cabin. Search the web for a provider and see what you can do to make use of what they have to offer. Dumpster rentals are often available in the forty yard size and can be delivered to a location in need of junk removal. Hazardous waste is not accepted as junk however, so you will need a completely different type of service if you want to get rid of any if you have it.
If you have junk items that you don't really need as side results of building your cabin or otherwise, then you will need to find a way to make use of them as much as you can. Sometimes you can really do some good with charities such as the Salvation Army or its equivalents. You can also call your friends and family so they can pick something they can use of the items you plan on throwing away or moving to a different location.
Sometimes moving into a cabin means you need to rid yourself of some items, but junk removal may not be the answer to some of them. You can sell quite a bit online if you need to, making some money back from the entire construction and operation.
More tips on clearance and maintenance find at: rubbish clearance in Westminster