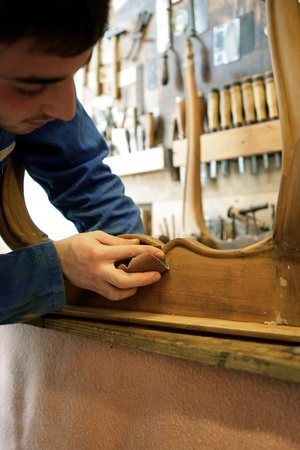 By Ella Andrews
If you plan on doing some redecorating around your log cabin, but you feel you can do a lot better with some rustic furniture, then you can find a few great options out there you can count on. You can also work on building your own rustic furniture if you feel inclined to do so. The steps you take up next and the tips ahead will give you a few things you can use to guide you:
If you want to find furniture pieces that look rustic, than you may see it happens to be a bit more difficult than finding actually rustic and older furniture pieces out there. Flea markets, yard sales and more will be a wonderful place to begin looking for older furniture, especially since you can find it at better prices than elsewhere. The internet also offers a great many deals you can find and to pick up older pieces of furniture off someone's hands. You can easily find pictures of rustic scenes and use them to create wall art for your log cabin if you feel the need to.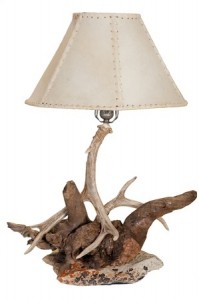 If you add pieces of furniture with antlers, then you can give your rooms a lot more of a rustic feel in the end. Antlers on a wall can be used for decoration or for purely practical purposes such as a coat hanger; drawer pulls and handles for doors and cupboards. You can also buy a wooden box from a local store and glue something to it, such as small wooden animals and more. Think of yourself as someone living in the woods, a hunter or an explorer and find ways to mirror that in your interior design, bringing that rustic feel to it as you move forward.
If you plan or redecorating, then you will need to make use of items you already have around your home to save time and money. Putting a coat of paint on furniture you already have will both refresh it and it will allow for a different, yet no less rustic look if the furniture piece is old. You will need to consider cleaning as well, since upholstery cleaning will be a major problem with older pieces if they have not been kept clean for a long time. The same goes for other areas around your home, such as floor cleaning and carpet cleaning. Make sure things look rustic, but still pretty clean and good-looking.
Building Rustic Furniture
With the internet out there and a good bit of work, you can make your own rustic furniture that works quite well. Using unfinished wood will allow that, not requiring too much to make it happen. Wall art, tables, chairs and more can be made from it, logs can be used instead of seating spaces and coffee tables and more. Doing this will allow you to set your own pace as you see fit, so feel free to do your best.
Read more home cleaning and maintenance tips at: expert carpet cleaners in Balham