By Ella Andrews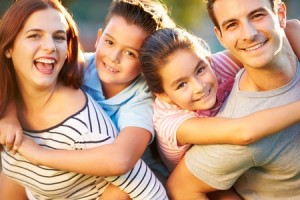 The sun rises higher, the temperatures are steadily increasing and green color is starting to give life to the land and trees. That is right – spring is here. It is a wonderful season for cabin lovers who have the chance to visit their retreats without worrying about blocked roads and winter blizzards. There is opportunity in spring for anyone who wants to leave the big city and head for their cabin retreat.
The season is perfect for a wide range of activities, all of which can occupy your time at the cabin. Whether it is a long vacation you are planning, or just a single weekend to spend alone or with family and friends, you can consider some of the following activities to pass your time:
Spring cleaning – although it may not sound like a lot of fun, you should consider some spring cleaning service for your cabin. Spring is the ideal time to take care of this task, as the weather is no longer cold and you will get a chance to thoroughly sanitize your cabin. This will refresh the environment inside, assuring great fun the next time you visit. Consider both the interior, such as washing windows, carpet and floor cleaning and the exterior.
Walking and physical exercise – moving onto more pleasurable activities, there is always the most basic thing you can do at your cabin – take long walks in the woods and use the time to exercise. If your cabin is located somewhere secluded, it is highly likely you have established routes that you like. Use the warming weather to take delight from spring's beauty, as pretty much everyone will tell you there is hardly a better time of the year to enjoy the outdoors. Inspect your gear and go for it.
Off-road adventures – if you like the feeling of dirt flying from under the tires of your bike or ATV, spring is the perfect time for you to load the rides and head for the cabin. There will be no snow to prevent your ride in the woods, at least not enough to spoil the fun, and the conditions will hardly be better. The ground being soft and muddy, temperatures high enough and you well equipped will make your off-road experience as pleasurable as possible. Do keep in mind that this is a messy hobby, so prepare for some serious cleaning service when you return home.
Fishing – many people think that spring is not the ideal time for fishing, but if your cabin is near a river or a lake perhaps, you can certainly try it out. If you are a fan of fishing, chances are you wouldn't care about whether or not you actually catch anything, as long as you can have the pole that has been resting all winter long finally in your hand.
Bird-watching – spring makes an ideal time for bird-watching, if you are a fan of the wildlife. Resident birds show more activity and migrating birds return as weather starts to warm up. If you have found that the area around your cabin is good for birding, chances are spring is the time you will be able to spot a lot.
Spring is an exciting season to spend at your cabin retreat. There is a lot you can do and a lot of fun to be had.
More helpful cleaning tips read on this website