By Patricia Cornwell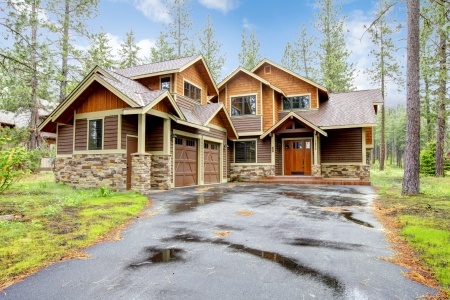 Every home should have a nice view which its owners can enjoy every day. In order to have that in your real estate property as well, you have to pay special attention to the windows. They are an important part of the home which can change the whole design of the place. So, it will be a great idea to freshen up the style of your windows every once in a while. Choosing the right one, however, might turn into a big challenge for you when you are not well-prepared. You shouldn't have to worry, however, because with my help you will discover the best style for the external part of your windows.
The tips which I will give in this article will be enough to help you figure out what kinds of windows will fit best the design of your real estate property. There are many things that have to be considered but the most important thing is to understand how exactly you want to change the appearance of your home. The reason why you are changing the design of this part of your home is also important. For instance, do you want to have more light in the rooms of your home or do you want to limit it? All of these factors are important, and based on them you will be able to make the right decision when choosing a new exterior design for your windows. My advice is:
Pick a design suitable for the architecture of your home – Remember that when you pick a certain style for your new window, you have to picture how it will fit the architecture of your real estate property. This is not very easy but it is important for achieving good results which this change.
Think about the effect of this window renovation – As important the style is, the effect that it produces is more important. For rooms like your bathroom, for instance, you can pick a style which will allow more light to enter into the room. At the same time, it shouldn't allow people to see you when you are in there. You have to consider the needs of each room in your home.
Don't forget about the ventilation – The ventilation is another important factor which needs your attention. All premises in your real estate property must receive enough fresh air and sunlight. Therefore, you have to pick a style for the external part of your windows according to the specific needs of each room. It is best, if all of your windows can open and close but like I've already mentioned, the choice is entirely yours. Sunlight should also be considered because you certainly won't like it if morning sunlight coming from your window wakes you up every single day.
Pick a style which will be easy to maintain and clean – Choosing a beautiful and interesting style for your windows is great but you also have to keep in mind that you will be the person who will have to maintain it and keep it in good condition. Cleaning might become a pain in the neck which will certainly make you regret picking that particular style. That's why I advise you to save yourself the troubles and headaches and choose a specific style for the exterior part of your windows which is easy to clean or you could always hire professional like Carpet cleaners Paddington to do the cleaning for you. Any small decorative elements might look amazing but will certainly require a lot of cleaning. Also keep in mind that the external part of the windows collects much more dust and grime than the internal one.