Presented by the Wildlife Science Center
There are few things more awe-inspiring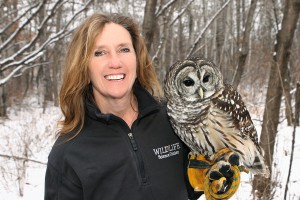 than hearing a red-tailed hawk's shrill call as it rides the thermals over an open field, or watching an osprey dive into the water and ascend with a fish in its talons. Bird watching is a way of life at the lake home or cabin and now you can see a special selection of raptors – live and up-close at the "Wild About Raptors" feature at the 2015 Lake Home & Cabin Shows. You'll learn about these fascinating and adaptable birds through expert naturalists from the Wildlife Science Center.
Don't miss a special raptor performance on the Cabin Life Stage:
Fridays – 4 & 6 p.m
Saturdays – noon, 2 & 4 p.m.
Sundays – 11 a.m. & 1 p.m.