The winter freeze may have slowed the market down but second home sales are up in Wisconsin according to the Wisconsin Realtor's Association. The small increase along with a decline in the statewide unemployment rate are positive indicators when considering the market's overall health. With that in mind Spring Brook's Real Estate Broker Jim Anacker reports that the resort's own market health may be trending in the same direction. With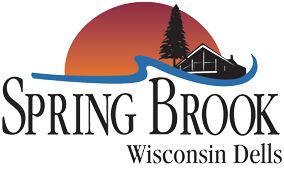 several new homes set to debut by the Spring of 2015, Spring Brook is proving yet again to be an ideal location for investment, vacation home, or even primary residential development.
Spring Brook is a single-family vacation home development in Wisconsin. Set on 360 wooded acres, the living is easy, the amenities appealing and the lifestyle relaxing.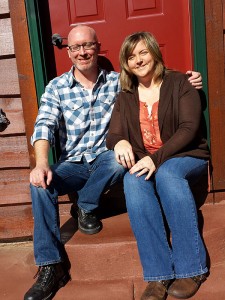 "Welcome to paradise!"  Don't fault the owners if it's the first thing you hear from across the room when you walk into the clubhouse at Spring Brook. Obviously they take enthusiastic pride in their community. Remembering back on their initial visit, Dave and Kristine N. of East Troy, WI, admit the happy homeowner couldn't have been more correct.
It's been long said that when it comes to building a home "it's all about location, location, LOCATION". However, if you've ever gone through the process then you know that it rarely comes down to just that. In June of 2014 when realtor Heidi Herriot walked them into their newly built second home it marked the end of a home building project and the beginning of something more.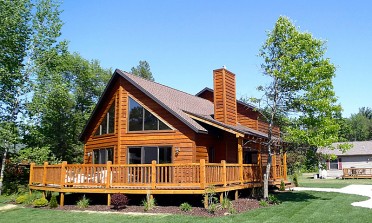 After years of enjoying the Wisconsin Dells area, the couple decided it was time to find a community where they could enjoy all it has to offer on a year round basis. Spring Brook's quick access to all things Dells and the natural beauty of the landscape quickly provided the answer to the location question. Design flexibility and direct access to an experienced construction company reinforced their choice even further. "We consistently experienced flexible opportunities to narrow our decisions in the sales process and the building design process was highly customizable", recall Dave and Kristine. The perks, including a generous owners' benefits program with discounts from tee times to supper time, also provide a nice bonus.
There is a better reason to partake in the Spring Brook experience though. In a world where too much work and not enough play is usually the standard operating procedure, it's nice to have a getaway haven. For Dave and Kristine, it's just a short drive northwest of East Troy. Once they reach the main entrance, relaxation and a sense of escape take over. For most people that feeling is paradise. And in the case of the Spring Brook homeowner's, it's worth letting people know as soon as they get there.