by Ella Andrews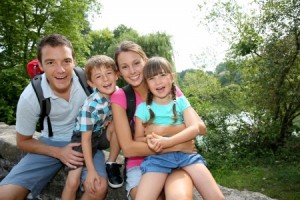 Are you looking forward to a nice vacation at your cabin? If it is the secluded cabin that you want to spend more time at, you should definitely make sure you have everything you need in check. Whether you are spending time alone or with family and friends, you need to pack certain things to bring along, because chances are you will need them. And if your cabin is truly secluded somewhere in a place that is far from stores and towns, you will be in trouble if you forgot something.
Ideally before you spend your vacation there, you would want to make a trip before that to prepare the place. This includes cleaning and addressing any problems that might have occurred during your time of absence. Bring all your cleaning solutions and supplies, unless you keep some in your cabin. You will also have to restock on napkins, soap and other.
On this trip you can also bring supplies for your fireplace, including wood and fuel. If you keep the wood in storage at your cabin, bring it out to dry. Make sure your fireplace kit has everything you need and bring it along. Check if the fireplace needs any cleaning and that the chimney is not clogged.
When the time finally comes head out, you will want to do another inventory check before you leave to make sure you are not forgetting anything.
Start with food supplies, as this is perhaps the most important thing. If you have a fridge in your cabin, you can increase the diversity of your food, but if you don't then you will have to settle for food that is not easily spoiled.
Next make sure you have your phone, computer and charges ready, in case you don't want to get some isolation from the world and roll without those.
Check any other gear you will be bringing along, including clothes, bed sheets, furniture covers. If you are going on a hike, make sure you have the equipment in check. Never go unprepared. Check your bikes and ATVs if you are going to bring them along, to see if they are in proper shape. The last thing you want is to need repairs when you are at your cabin. Tools and equipment often requires space you just don't have.
Being prepared with everything you need ensures that you will have a great time at your cabin. It is a very good idea to make a list before you leave and double check everything on it to make sure you do not forget something important. That way you can have the perfect vacation in your favorite cabin retreat.
Find more tips at: Balham cleaning rugs