By Chuck Simmons
Cabin and lake home Insurance is not the same or as easy to obtain as standard home insurance on your primary residence. There are many factors that go into insuring lake homes and cabins – location, building type, age of structure, proximity to a fire station, replacement value, additional liability, etc. You need to have a knowledgeable Insurance Agent and Insurance Company that understands the lake home and cabin business.
Coverage for a greater risk
Purchasing insurance for your seasonal/secondary lake home and cabin can be a daunting task. One of the greatest differences between your primary home and a lake home/cabin is that this property may not be occupied on a full time basis. This means there is an increased risk of theft, vandalism, fire, trespassing, and other liability /property damage issues. Due to these additional risks many insurance companies do not offer insurance for these types of properties or if they do the price is extremely high.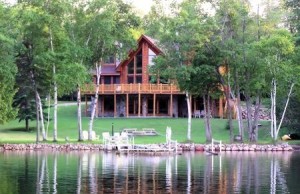 One of the biggest concerns is 'security' for lake home and cabin owners. Typically this type of property is usually located in areas that are more remote and supervision is minimal. Without full-time neighbors and no caretaker on the property, it is easier for a lose to occur or go unnoticed for an extended period of time.
Fire is also a major concern for owners of seasonal homes and insurance companies. Many time cabins and lake homes are in secluded areas, which mean the property may not be serviced by a full time fire department and may not have an immediate water source (fire hydrant). Therefore when fire and/or a disaster strikes, the resulting damage is usually a total loss. Insurance companies use fire class protection codes as one basis for determining if insurance is available and at what cost. A standard fire protection class for a home in a metropolitan area with city water is typically class 3 or 4. For a property that is located in a remote area the fire protection could be as high as a 10 (highest/most expensive rate class).
Another extremely important concern is liability. Liability insurance protects yourself and your family from legal/damage/injury claims. Liability protects you if an accident occurs and someone is injured on your property. Liability Insurance also protects you in the event neighboring property(s) are damaged as a result of action(s) from your property.
Types of Coverage to Consider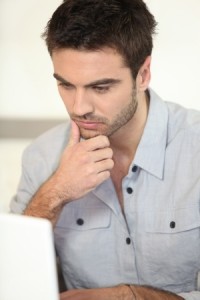 When you invest in your lake home or cabin it is important that you are aware of all the options that are available to you for insurance. You will not only want to insure the dwelling and the contents, but you want to insure outbuildings such as sheds, pole barns, guest cabins, garages, boathouses and docks.
Since you may not always be at the property, you might not always know what is going on, therefore proper liability coverage is essential. As for liability coverage, one thing to consider is making sure your liability limit is equal to or greater than your main home insurance. In addition make sure you have an adequate amount of coverage for medial payments to others.
What to Look For in an Agent & Company
Lake Home and Cabin insurance is normally a higher-risk product so you should look for an Independent Agency that represents multiple insurance companies. That way you can be assured you will be getting the best company for the coverages you need at the lowest rates possible. One option to insure your lake home, cabin, or property is by adding it to your existing portfolio of insurance products. If this is not possible you will need a separate HO3 homeowner's policy for your cabin or lake home. A knowledgeable Insurance Agent who knows the lake home and cabin insurance business will be able to recommend the best type of policy to meet your needs.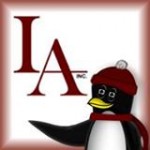 My Agency, Insurance Advisors will be happy to discuss your options for lake home and cabin insurance. As one of Minnesota's largest full service Independent Insurance Agencies representing over 30 different companies, we will take the necessary time to understand your needs and find a company that is best suited for your particular situation.
We understand that obtaining lake home and cabin insurance at an affordable rate can be exhausting and time-consuming. So we will put our knowledge and expertise in the industry to work for you to help make the process of finding insurance easy and quick. Look no further than Insurance Advisors for all your insurance needs.
Stop by our booth at the Minneapolis Lake Home and Cabin Show February 6-8, 2015 to find out more on lake home and cabin insurance or ask any insurance related questions you may have. You can also give Chuck Simmons a call at: 763.398.4051 or email c.simmons@iaimn.com to discuss your insurance needs.