by Bruce Pogatchnik – Northview Bank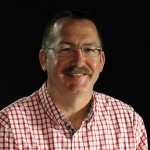 There are many considerations to look at when buying vacation property. I believe five of the more important questions are: What will its primary use be? Who will use it? Can we afford it? and Who will we finance it with?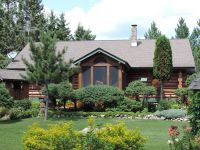 What will the property be used for?
When we discuss primary use we have to consider what our passions are. Some people will emphasize watersports and boating while others will center on peace and solitude and still others prefer hunting and/or fishing.
Asking all of those concerned about their dreams for a vacation property will help to ensure everyone is excited about the process. If you are a lover of watersports, issues such as lake size, shoreline substrate, and clarity will be primary concerns. If you like peace and solitude, you will likely gravitate toward a smaller lake in a more remote area of the state. If you like outdoor activities—like hunting and fishing or snowshoeing and hiking—you may be more concerned about the land and the quality of the lakes near enough to tow your boat to.
Because we live in the Upper Midwest many people immediately gravitate toward lake property but those who have visited the Bluff Country of Southern Minnesota and Wisconsin will sometimes choose a hobby farm in a valley. From there they can visit trout streams, hunt trophy whitetails, and enjoy one of the most scenic areas of our region, even though there are no lakes in close proximity.
Another option is to buy a large tract of land in the northern reaches of the region. People looking for vacation property will often snap up forty acres, though some people will buy several hundred acres. Often land can be found for around one thousand dollars an acre and a family can put up a small off-grid camping cabin without incurring traditional building expenses or even pulling a permit.
I know others who are interested in all of the aforementioned activities and thus choose to buy a lake property along with an eighty acre chunk in the area. Fortunately for those of us who choose to vacation in this region, there are a bevy of options.
Who will use the property?
Considering who will use the property is another important factor. If you are single you may want to consider what activities your friends would like to participate in. Many people buy hunting property and their friends come up in the spring to help with food plots, trimming trails, and placing stands. The same can occur with trimming trails for snowshoeing, creating blinds for bird-watching and photography, or planting an apple orchard. If you have a family, then you are fortunate to have built-in helpers and you can build your dream with a shared sense of ownership.
Make no mistake, when you own property there are always plenty of improvements that can be made. Unless you are independently wealthy having people to help you make those improvements is crucial, so make sure you are a kind person. If you are going to be sharing your property with elderly parents you may want to look for gradual sloping lakeshore and level paths, and if the property has a home it may be better to have a rambler.
Who will finance it?
As to the question of who will finance it, we are pretty fond of our loan officers here at Northview Bank. You will find them fast, responsive, and efficient. No matter who you go with, we hope the property will be a blessing for many generations. We would advise you to go with a regional or local bank that is familiar with the trade area and vacation property.
Can we afford it?
Questions of affordability may be the most important, because if you can't afford it, you shouldn't buy it. Nobody wants to give their dream back to the lender and lenders don't like taking property back.
When making these decisions it is often wise to get counsel from those who have gone before you and have attained a certain measure of financial success. Obviously as a bank we have certain guidelines we follow as to credit scores, DTI (debt-to-income ratios), and liquid assets. Some people believe banks don't want to lend money or assume any risk, but that is simply not true. Not only is lending how we make our money, we also enjoy seeing families attain their vacation property dreams. We do want it to be a positive experience for everyone involved, however. Often if people get a denial in the loan process the best person they can talk to is the banker who provided the denial so they can find out how to move forward and eventually achieve their goals. The banker should be more than happy to give wise counsel in that area.
Finding a bank that does vacation property lending well can be a challenge. Sometimes a vacation property purchase can be quite simple. In a perfect scenario, a person may buy a lake home that has everything it needs to be a conforming property, the buyer has more than enough money to put down and has perfect credit. In this case even the big banks would be happy to make the loan.
If it's a bare land purchase, a manufactured home, log home, seasonal cabin, or hobby farm, things can get challenging quickly. Often we see situations where a buyer puts in an offer believing that their little lake cabin is the perfect retreat, only to find out that the bank isn't quite as keen on it. The reason for the bank's lackluster response may be a shared well, a lake water system, no central heat, or some other factor that makes it nonconforming.
When that happens pray that you are dealing with a smaller bank with lots of experience in those types of properties. For us at Northview it's not unusual at all to see these contingencies in the properties we lend on—it just goes with the territory. An underwriter in New York may find a lake water system (common in the Ely area because of the difficulty in drilling wells) to be unusual, but for an underwriter in Finlayson, Minnesota, it is not unusual at all.
A bare land purchase can be especially difficult as it is viewed by many lenders as a speculative purchase and they require extremely large down payments. We do not view land as speculative if a person has the income to service the debt and a plan to use the property for their family.
To get a further explanation of our vacation property lending philosophy, simply visit our website www.vacationpropertyloans.com. We wish you much success in attaining your vacation property dreams.