by Ella Andrews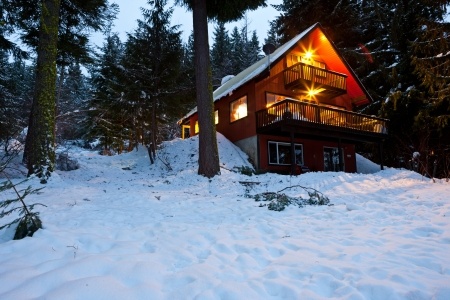 Winter is coming.
Indeed it is and it is only a question of when before the snow finds your cabin retreat. Preparing it for the cold weather outside should be priority number one, especially if you are planning on spending a winter vacation there.
First and foremost, you need to do some proper research on cabin preparation for the winter. Set a clear vision of what you want to do with the budget you want to spare for it and work towards that. When it comes to winter preparations, you should settle for nothing but the best.
Start with the insulation. If you have just bought the cabin and it has some, chances are it will be in need of replacement and upgrade. Insulating from the inside means opening the walls, adding the material and then repainting. It sounds like a lot of work, and it really is. There is an alternative though – if your home allows it, you can wrap the insulation around it on the outside and then add an extra siding. Owners of log-houses need to consider insulation too, if they want a truly energy efficient home and no problem with moisture.
Doors and windows lose a great portion of heat in cold days. And while it is true that there is a variety of efficient products out there, when it comes to vacation homes, there is sometimes a set of windows and a door you just cannot get rid of. Even if they are too charming or your budget simply does not allow replacements, something still needs to be done. There are solutions, which steer a little from traditional insulation techniques, but can still do the job. Start by plugging any leaks and holes you have – caulk inside and outside the windows, consider a door snake to stop the cold draft. Another thing is adding insulating window film. The drawback is that the windows will not be perfectly clear with it. A trick well known to many is adding heavier curtains during winter months for extra insulation and stop drafts. When style allows it, add storm windows or even an extra barn-door outside. These may seem drastic, but research has shown they are truly efficient.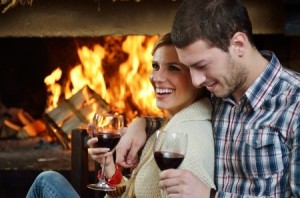 For those lucky enough to own a in their cabin make sure it is ready for winter too. Hire a chimney sweep to clear any debris. Inspect the whole chimney structure and fix any cracks or openings. Birds and other animals tend to make chimneys their homes, so consider a cap to block them. Make sure your wood is of proper type and properly stored – dried dense wood such as oak is best for burning. Since your fireplace will be used a lot during the cold weather, make sure you take extra care in handling the fire – place logs in the rear, use a metal grid to sit them on, place a screen in front to prevent embers from shooting out.
Cabin retreats hold a very special charm during winter. Do not let cold weather stop you from experiencing any of it. Clear the road of the snow, and welcome yourself to your cabin retreat.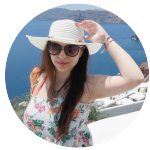 Ella Andrews is freelance writer and blogger with great flair for home remodeling, house removals and DIY home decorating projects. She is presently striving to improve her writing the best possible way and is constantly searching for motivation. Read more helpful tips here.