by Ella Andrews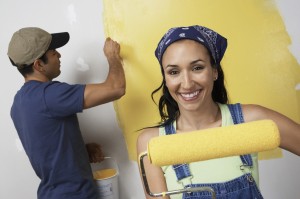 There are great ways you can improve your vacation home, turning it into something more interesting and lasting overall. You can follow the tips ahead for a few useful ideas you can implement into your renovation efforts:
Painting the trim is an excellent way of changing the entire look of your home with a few small touches. You can get this done with relative ease, and it will completely transform any room you do this in. All you need to do is get the right shade of paint you think will fit best with what you have in mind.
You can also paint your tiles as well, which is a wonderful way of dealing with outdated countertops you may have around your home without doing way too much work in the process. There are paints specifically made for tiles, sinks, tubs and so forth and they can make it possible to change even that.
Once you move into a house, you will likely want to change things around if the house is new, but you may also want to make things more interesting. You will likely need to think outside the box, so repainting your old furniture in creative ways might just do the trick at a fraction of the price you'd need to pay otherwise.
Something else you can do to make things more welcoming is to update your doorknobs and what they have to offer. You can do so with some spray paint, making your doorknobs fit in with the rest of your projects without changing them. It will take some durable paint, but you can pull it off with no trouble at all.
Spray painting your light fixtures can also serve as a good way of making your home different and any older chandeliers that are not quite antiques yet something more welcoming. It will cost you nothing more than pocket money to pull off, but the results may be purely amazing.
Tile grout can also be painted to create a brand new look without going overboard with the project, such as removing and replacing it entirely. It will hold on for quite a while, so you won't have to worry about it and the price will be more than affordable in the end.
Painting bathroom fixtures is another way you can avoid spending too much on your projects, as you can deal with the projects fairly easily. All you have to do is give them a good paint over with some metallic paint. It will hold up for a lot longer than you expect.
You can repaint the insides of you old cabinets to update them for the coming days ahead. If they were pretty bad looking before, you will have a chance to create a real impact on your kitchen by making them look far better overall.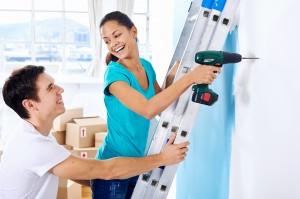 Another great way of making your rooms look great is by creating a good accent wall, which will bring the elements of the room together. The wall and it looks are entirely up to you, so you should use your vision to make it happen.
Bio: Ella Andrews is freelance writer and blogger with great flair for home remodeling, house removals and DIY home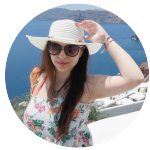 decorating projects. She is presently striving to improve her writing the best possible way and is constantly searching for motivation. Read more helpful tips for your home. Man With A Van Chelsea